The Round Six Podcast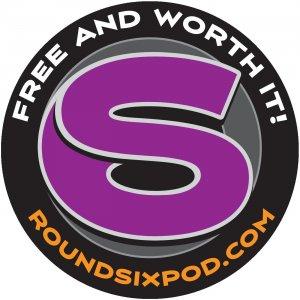 Latest Episodes

September 13, 2019
John Oro joins the Gearheads in the Round Six Experience at the 70th GNRS to talk C-10's the C-10 Club and the C-10 Intervention. And he brought beer.

August 23, 2019
Kevin Whipps sits down with Brian while at Squarebody Syndicate world headquarters to talk writing, careers, trends, history and the AZ scene.

August 09, 2019
The Gearheads welcome Sean Taylor, Vice President of Product Development at M2 Machines to talk passion, building a brand and cool cars, too!

July 26, 2019
Sixty-eight episodes and we've hardly introduced ourselves. That's why this one is all about Alex. If you like Camaros and Aersospace and menopause, well...

July 12, 2019
The Gearheads go back in time to the 70th GNRS to talk about the Triple Gun Award of Excellence and more with Darryl Hollenbeck and Zane Cullen.

July 05, 2019
Kenny Youngblood joins the Gearheads plus fourth man Carson Lev on episode sixty-six to talk art, inspiration, painting funny cars and more!

June 28, 2019
The Gearheads sit down with ICON 4x4 and TLC CEO Jonathan Ward to talk Land Cruisers, Broncos, Derelicts, LS9's, SEMA, marketing and more on episode 65.

June 21, 2019
The Gearheads are joined by hot rodding legend Bob Thrash to talk careers, influences and being fortunate to land in an amazing pool of talent.

June 14, 2019
The Gearheads welcome Joe Yezzi of Squarebody Syndicate on episode sixty-three to talk hot laps at Indy, the tribute truck, lifestyle branding and more!

June 07, 2019
Ziggy Sadler and Carson Lev join the Gearheads for an episode loaded with historical race cars, SEMA involvement in Australia and four-door hot rod builds.