The Round Six Podcast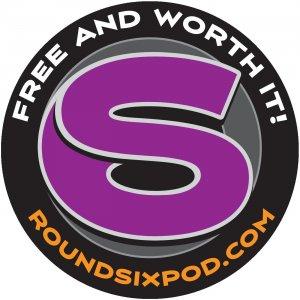 Latest Episodes

September 16, 2020
The Gearheads sat down at the 71st GNRS to discuss the state of the hobby with regard to competing for the biggest awards from multiple perspectives.

September 11, 2020
The Gearheads sit down with Dave Engle to discuss the upcoming episode five of Stories N' Steel and the supercharged brunch that inspired it.

February 21, 2020
Jason Rushforth and Mike Keller join the Gearheads in The Round Six Experience at the 2020 GNRS to discuss their Riyadh Auto Salon experience.

February 06, 2020
The Gearheads sit down with Erin and Dustin Helm of Magnuson at the 2020 GNRS and talk careers in the aftermarket, surprises and supercharged life.

December 08, 2019
Jason Rushforth joins the Gearheads on episode 72, and the gang talks design, starting a career, Porsche 928's, BMX bikes and the Riyadh Auto Salon.

November 27, 2019
Stories N' Steel, our new series on Amazon Prime Video drops this Black Friday, and the gang sits down to discuss the show and how it all ties together.

August 23, 2019
Kevin Whipps sits down with Brian while at Squarebody Syndicate world headquarters to talk writing, careers, trends, history and the AZ scene.

August 09, 2019
The Gearheads welcome Sean Taylor, Vice President of Product Development at M2 Machines to talk passion, building a brand and cool cars, too!

July 26, 2019
Sixty-eight episodes and we've hardly introduced ourselves. That's why this one is all about Alex. If you like Camaros and Aersospace and menopause, well...