The Round Six Podcast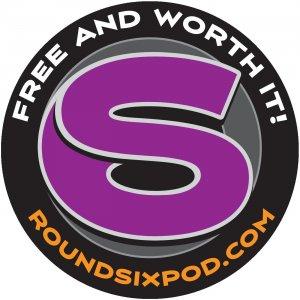 Jason Rushforth: What's in a Name?
December 08, 2019
"IT ALL STARTED IN AN EL CAMINO."
The Gearheads sit down with designer and artist Jason Rushforth... finally. One of the marquee names in the industry when it comes to design, boutique wheel brands and just an all-around nice guy, it's a twisting and turning bunch of topics.

Episode seventy-two gets right into it with a discussion about the recent Riyadh Auto Salon in Saudi Arabia. Jason was fortunate to be one of the hot rod industry ambassadors who attended the event, and we talk logistics, the local scene and more. From humble beginnings as a BMX-obsessed kid to providing design guidance to some serious players in the business, Jason Rushforth is an inspiring, forward-thinking trendsetter whose designs are instantly recognizable anywhere.
THINGS COVERED IN THIS EPISODE:





The Saudi Arabia experience
– Six months from genesis to event
– A year's worth of work in months
– OSHA violations on parade
– The logistics of importing 450 cars from around the world




Brian offers a car club name

A discussion of Middle Eastern daily life and traffic
– Alex shares his memories
– Honking out of courtesy VS anger

The Saudi hot rod scene
– LS-swapped GM B-bodies!
– Not just a bunch of rich guys with exotic cars

The difference between social media posturing and having to make a name prior to it

Getting that first magazine feature

Building a career
– Having builders/magazines mention a designer's name in an article

A discussion on design

Humility and making a name

Jason's Buick

The Porsche 928
– Brad prefers his Porsche Pro-Streeted

Coming up in the shadow of the greats like Steve Stanford

Once again, it all starts with BMX bikes
– Getting back into it later in life
–Soaring prices of vintage BMX bikes

Best/Worst conception story of all time

---
Download Episode