The Round Six Podcast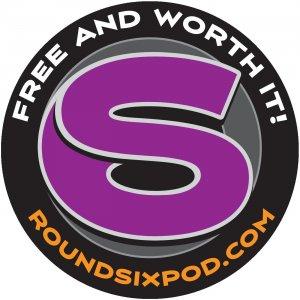 Stories N' Steel: New Series Debuts
November 27, 2019
"STORIES N' STEEL IS A CAR SHOW ABOUT PEOPLE."
Our all-new series, Stories N' Steel drops this Black Friday (November 28, 2019) on Amazon Prime Video. The Gearheads sit down to discuss the show, what it's about, where to view it, and most importantly how it all ties together with the podcast. Stories N' Steel is a car show about people. That means no fake drama, no made-up deadlines or other nonsense... Just the stories from the hot rod builders, collectors and craftsmen who lived them.

Stories N' Steel is like the podcast; it's one part conversation, one part storytelling, and all parts laid-back benchrace session. If you've ever wanted to get to know the whole story of some of the nation's top builders, then you're going to love what Stories N' Steel brings each week. Hosted by our own Brad King, episode one takes you deep into the history of Squeeg's Kustoms with Doug Jerger. If you've ever wanted to know what it takes to run one of the top hot rod shops in the country, or what it's like to win the AMBR on accident, or even how to pinstripe all no-hands like, well, you'll like where this is all going.
THINGS COVERED IN THIS EPISODE:





The genesis of the show




How the podcast came to be

Tying the podcast and TV series together

Why we chose Amazon Prime Video

Self-producing a TV series

Television creation on a self-funded shoestring

A peek behind the scenes

Partnering with Auto Revolution

What it takes to make this mess work

Brad gets a new nickname

---
Download Episode