The Round Six Podcast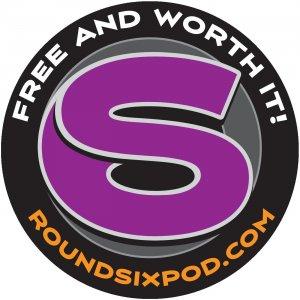 Hot Rod Ambassadors: Jason and Mike
February 21, 2020
GLOBAL HOT ROD AMBASSADORS

The Gearheads sit down with hot rod ambassadors Jason Rushforth and Mike Keller (of Big Creek Restorations in Kansas) in The Round Six Experience at the 2020 Grand National Roadster Show and discuss the 2019 Riyadh Auto Salon in Saudi Arabia.
You've read the opinions of many who weren't there on social media, now here's the inside scoop from two industry professionals who were there. Jason and Mike discuss local sights, sounds, culture and more. Learn all about the event, and what it's like to be one of the first tourists in Saudi Arabia. It's a fascinating look at the worldwide automotive culture, and how cars are always the great equalizer. Our extreme gratitude to Jay an Mike for sharing their experiences and time with us.
This is a fun episode that offers a great look into the international scene from a very personal perspective. We hope you enjoy it as much as we did.
You can read more about Jay's trip HERE, and see a few photos as well.
THINGS COVERED IN THIS EPISODE:





Brian gets all joke-y




The ARP Lounge and Bob Florine's influence on a great GNRS

Passion for cars

Working relationships in the hot rod world

The Riyadh Auto Salon
– Spousal support for international travel
– Heading blindly into an international trip

The mainstream media misconception about Americans in the Middle East
– Feeling more than welcome by the Saudi people
– Wandering Riyadh in off-show hours
– The incredible logistics involved

The "orphan" hotel
– "3-4 leisurely omelettes"

Watching Pulp Fiction in Saudi Arabia

Exploring Riyadh, all self guided-like

Learning culture on the fly

The local car scene

Cars and Coffee at Tim Horton's

Fifty-five pounds of boost into a straight six Nissan!

Hot rodding is universal

The GM B-body revolution is alive!

The REAL story on the "missing" cars
– Dispelling the internet theories on dirty and damaged cars

Cornering a badger

The King's Cup camel race

Brian pulls "ambrosia"
– Jay christens a custom car

Staring a falcon in the eye

The lack of Citation X-11's overseas

The modernization of a country
– A Prince's vision

A change in perspective

The guys make their show award pics

Shutting down the Grand National Roadster Show on a Saturday night

---
Download Episode