The Round Six Podcast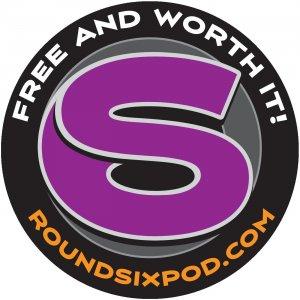 It's a Supercharged Brunchtime
September 11, 2020
"HE'S TEARING THIS THING APART LIKE HE'S AT PICK-N-PULL."

The Gearheads sit down with long-time friend David Engle of Engle Brothers Fabrication to talk brunchtime. Namely a brunch that didn't happen, really.
Without giving too much away (you'll have to tune in on Amazon Prime Video this Friday, April 3, 2020 and watch the new episode of Stories N' Steel), it involved a secret overhaul of Brian's Challenger. Calling in friends from all over, some of whom made the cross-country trek to be a part (like Tim Strange), the gang pulled a supercharged surprise. From Hotchkis Sport Suspension to a Magnuson supercharger, Baer six-piston brakes, Toyo tires, a carbon fiber Speedkore spoiler and custom badges from Alumicraft Street Rod Grilles, it was an ambitious one-day project to say the least. It even got its own t-shirt, featuring artwork by Round Six's Del Swanson. You can grab your very own RIGHT HERE.
You can get inside of Brian's head (don't say that we didn't warn you) by reading his take on the day HERE.
THINGS COVERED IN THIS EPISODE:





The backstory




What it takes to arrange a build like this... and keep it secret

Keeping an industry secret from an industry insider

The logistics

Personal loss
– A death in the family

Getting the car to Dino's without Brian knowing, but having him drive it there

Turning Brian's son into a gearhead

The amazing group of friends that we have

Learning all about Challengers

Industry icons working and having fun

Bringing back passion lost

The Phoenix Valley One-n-Done tradition

A loss for words

The clandestine SEMA meetings

Supercharged, lowered and more in one day

The fear of not finishing

Inside jokes become fuel for ideas

The meaning of hot rodding isn't just cars

---
Download Episode