The Round Six Podcast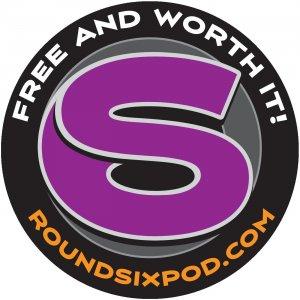 Kevin Whipps: We're going to Pavillions!
August 23, 2019
Brian heads out all solo-like to Squarebody Syndicate World Headquarters and takes a break from another One 'n Done on Joe Yezzi's diesel crew cab to sit and talk with Kevin Whipps. We dive deep into the philosophy of the Arizona community and family, and what makes it unique, and then into the builds that made for a career. It's a laid-back ride through the importance of the people over the vehicles every time. We talk mini trucks, the growth and heyday of the Euro tuner scene in the 1990's and beyond, to the influence of Courtney Hallowell on his and future generations and more.
THINGS COVERED IN THIS EPISODE:





Writing books on air suspension and C-10 restoration




The longevity of a Rochester carburetor rebuild guide book

Brian pitches more book ideas

Kevin's other book concepts

A discussion on the death of the patina trend – Another coffee table book

Dino pops in

Early influences

How enjoying the process of a build inspires a career path

The Daihatsu Charade

The Toyota pickup

The Civic! – Covers of Import Racer and Lowrider Euro

Rolling a car right after the photoshoot

On getting started writing for magazines

"You need to shoot his house"

The Dino thing – The Git-Down

When the magazines took a break from paying people

The C-10 Restoration book

The Euro tuner scene in its heyday

When mini trucks ruled the world

The '72 E-Type Jag that started it all

Growth as a person by becoming involved in the scene

The Severed Ties years

The sheen of nostalgia
– "Look at how great my past was"

Real nostalgia: "You love it when you're not doing it"

Rolling the Civic

Tri-Fives as a generational thing

The Old Body Style movement

The slow death of the patina trend
– The good, the bad and the delightfully messed-up
– "It looks like Hell parked in someone's garage"

The Engles find a way into another episode

LS engine talk, 4.8 VS 5.3 VS 6.0L

Stripping a six year build in six hours

Perspective

Courtney Hallowell and a bigger-than-life influence

Brian pitches the National Mini Truck Museum

---
Download Episode