Podcast: Play in new window | Download (Duration: 23:33 — 32.4MB) | Embed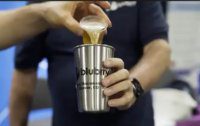 After much preparation and anticipation, half of Blubrry's Podcast Movement attendees headed to Colorado from Michigan while the other half simply headed from their homes in Denver. It was refreshing to see the conference so well attended and the team was excited to talk to would-be podcasters, newbies and, of course, to catch up with veteran podcasters and friends.
Today's Hosts: Mike Dell, Todd Cochrane, Cathy Beuten and Ben Beecroft
Here's a quick fun-down, err, rundown of our time at Podcast Movement Denver, Aug. 21-24. Were you there? Tell us what you thought of the conference in the comments. Also, if you are a Blubrry hosting customer and didn't get your conference badge, take a photo and email it to any of us and we'll make sure it gets added to your site.
Denver Insights
The team shared knowledge, advice and insider tips for podcasting growth and success with hundreds of Podcast Movement attendees.
It also listened a LOT to folks who had questions and new ideas for the future of podcasting.
Podcast Insider also welcomed Cathy, communications specialist who recently joined the team full-time, and Ben Beecroft, software developer, who emphasized how meeting happy customers and prospects reinvigorated him.
The event had a diverse crowd, including many young podcasters and enthusiasts. The team discussed how it was strange in one sense to see so few of the regular faces, but how they were highly enthused by the growing interest in podcasting with all the new faces.
The team's discussions with Podcast Movement attendees covered topics such podcasting networks, statistics, PowerPress (podcasting from WordPress), hosting and many of the other Blubrry features.
Some positive reactions that highlighted Blubrry's offerings included features such as closed captioning, transcription, Podcasting 2.0 and security.
Despite the long days and limited food choices, the team was energized by the energy of Podcast Movement and spoke about the continued value of attending events for connecting with customers and learning about the podcasting landscape.
One of the biggest hits among Blubrry's audiences at Podcast Movement was the swag at the Blubrry booth: beer cups, hats and water bottles, to name a few.
Coming home, all four of the attendees were further motivated to continue improving the podcasting industry and serving podcasters' needs.
Plans for future events like PodFest Expo, Jan. 25-28 in Orlando, were discussed, and we'll share more on that later!
Check out this wrap-up video by Podcast Movement!
---
The best place for support with any Blubrry product or service is our ticket system. Tickets give the whole team access vs. direct emails or calls.
Fill out our listener survey at surveys.blubrry.com/podcastinsider.
Hosting customers can schedule a one-on-one call with Todd or a tech checkup with Mike.

todd@blubrry.com and mike@blubrry.com