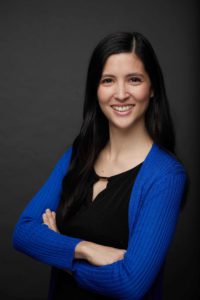 The Blubrry Board of Directors welcomes new member Lena Taupier. Joining Blubrry Podcasting in 2015 as a software developer, Lena currently serves as chief technology officer, responsible for the technical infrastructure and development initiatives at Blubrry. 
"The Blubrry Board of Directors is excited to announce Lena Taupier as its new member," said Todd Cochrane, CEO of Blubrry/RawVoice. "In the past eight years, Lena has brought outstanding innovations and insights to the industry on behalf of Blubrry." 
Hailing from St. Lucia, a small island in the Caribbean, Lena moved to the U.S. for college. She earned her Bachelor of Computer Science from the Illinois Institute of Technology and is currently working on her final thesis for a Master of Science in Software Engineering from Carnegie Mellon University.  
"What I love about working at Blubrry is the huge variety of projects that we get to work on," Lena said. "Because the podcast industry is such a new and rapidly growing one, we constantly have to adapt and keep up with the latest technologies, which is a lot of fun! 
"I also really appreciate the people-centered culture that exists here and the incredible team I get to work with," she said.
The board noted Lena's vision and passion will help to continue to keep RawVoice, Blubrry's parent company, and Blubrry on the cutting edge of the podcasting industry, allowing podcasters everywhere to thrive.
The board, which comprises five members, said Lena was chosen because of her business acumen, her knowledge of software development, and her leadership skills evidenced by her ability to connect with employees. 
"It was certainly one of our best moves," Cochrane stressed. "In the past several months, this team has truly jelled and accomplished advances many never thought possible."
Based in Columbus, Ohio, Lena is a co-organizer of the AWS Columbus User-group/Meetup, one of the largest tech groups in Columbus. For the past six years, she has served on the organizing committee of the AWS Community Day | Midwest, an annual technical conference of community-led talks centered on cloud computing. 
When she's not working on coding side projects, Lena enjoys painting and anything art-related, playing the piano, and listening to podcasts while going on nature walks with her dog.