Podcast: Play in new window | Download (Duration: 22:57 — 31.7MB) | Embed
Should go to industry events related to your show topic?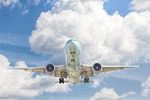 Yes, you should attend conferences, summits, virtual seminars, etc. that are related to your podcast. Today we'll get into the details on how this can benefit you as a podcaster, how to create authority in your expertise this way and more.
We hope you enjoy today's episode of Podcast Insider; we've worked hard to ensure that you're getting the best podcast knowledge. We'll still be periodically having guests, so if you're interested in being featured reach out to the team.
Today's Hosts: MacKenzie Bennett and Todd Cochrane
We're well versed in attending events as exhibitors, attendees, as speakers and even holding events of our own.
Industry Events for Your Subject/Niche
Do your research for your own industry and see what is happening in your local area, online and more
Apply for a

press pass

Meet people in the industry for possible interviews — to interview or be interviewed
Why You Should Attend
Intriguing speakers and presenters on your topic

Networking

You're speaking / presenting

Connect with likeminded creators

Spark your creativity and/or passion once again
What to Expect
Lots of new information

Inspiration / confusion

Long hours — pack comfortable shoes

To be open-minded with a critical eye
Podcast (and Adjacent) Events We Attend
Podcast Movement

Podcast Movement Evolutions

Outlier

Podfest

She Podcasts

National Association of Broadcasters

Summits, virtual events, podcamps, etc., and any topic where there are podcasters
Got a subject you would like us to cover on the show? Drop an email to mike@blubrry.com (audio, text, video) and we may use it. You can also post a question on the Blubrry Podcasting Facebook group.
The best place for support with any Blubrry product or service is our ticket system (https://blubrry.com/support/). Tickets give the whole team access rather than direct emails or calls.
Fill out our listener survey at surveys.blubrry.com/podcastinsider
Schedule a one-on-one with Todd (hosting customers only). Email todd@blubrry.com

Schedule a tech checkup with Mike (hosting customers only). Email mike@blubrry.com

Send us your podcast sticker and a self-addressed stamped envelope (SASE) and we will send you a Blubrry care package.
Our mailing address:
Blubrry – MacKenzie
150 E. Campus View Blvd. #180
Columbus, Ohio 43235