Podcast: Play in new window | Download (Duration: 30:26 — 41.8MB) | Embed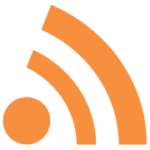 In recent years we've seen how people are getting their podcast change. New apps, new formats etc. But does an RSS feed make a podcast, a real podcast? We discuss in various topics today how podcasting has evolved, changes to podcast RSS feeds, most importantly with Podcasting 2.0 initiatives and more on today's episode of Podcast Insider with Mike and MacKenzie.
Thanks for joining us on this episode of Podcast Insider. Looking to be a guest on the show? Let us know. Emails are listed at the bottom of show notes.
News
Best Practice
Video Podcasting: Do's and dont's and why you might be making it too hard on yourself. Again, does an RSS feed make a podcast?
Blubrry News
Podcasting 2.0 features released!

RSS feed features available in Publisher and PowerPress.

Be sure to check out our

YouTube channel

. We will be posting a lot of how-to videos soon.

Todd is speaking at Podfest Expo in Orlando today and Friday.
Blubrry Pro Tip
When is a podcast not a podcast?
Question of the Week
Question: I have another person managing my podcast, but I don't want them to have my login info. Can I have additional users on my Blubrry account?
Answer: Yes! We have account sharing. To find that, go to the Podcaster Dashboard at Blubrry.com and select your show (if you have more than one) and click on Show > Manage and then Sharing settings. You can invite people by email and give them access to your stats or publishing or both on the show level. They will not have access to the other shows on your account or your account settings.
---
Got a question you'd like us to answer on the show? Drop an email to mike@blubrry.com (audio, text, video), and we may use it. You can also post a question on the Blubrry Podcasting Facebook group.
The best place for support with any Blubrry product or service is our ticket system (https://blubrry.com/support/). Tickets give the whole team access rather than direct emails or calls.
Coming to you this week from Columbus, Ohio & Traverse City, Michigan. Produced by the Blubrry Pro-Production team.
Fill out our listener survey at surveys.blubrry.com/podcastinsider
Schedule a one-on-one with Todd (hosting customers only). Email todd@blubrry.com

Schedule a tech checkup with Mike (hosting customers only). Email mike@blubrry.com

Send us your podcast sticker and a self-addressed stamped envelope (SASE) and we will send you a Blubrry care package.
Our mailing address:
Blubrry – MacKenzie
150 E. Campus View Blvd. #180
Columbus, Ohio 43235