Podcast: Play in new window | Download (Duration: 21:50 — 30.0MB) | Embed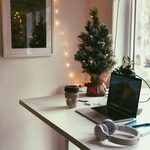 As the year comes to a close, the end-of-year 2022 podcast articles can be found in abundance, many of which Todd and Mike discuss in today's episode of Podcast Insider. Along with insights from the year, we focus on if you should take a break with your podcast and promotion opportunities during the holidays. Audio and microphone enthusiasts, stick around for the question of the week.
Thanks for joining us on this episode of Podcast Insider. Looking to be a guest on the show? Let us know. Emails are listed at the bottom of show notes.
News
2022 Podcast Insights
Sounds profitable put out a report called "Safe and Sound" about listener brand safety

2022 Podcaster Wrapped from Spotify

, released on Nov. 30. Hosts, if you haven't looked at this yet, maybe you've got your own stats for your show

What PR pros should know about podcasting

– lots of helpful stats on podcast creation trends

Westwood One and PodcastOne founder, Norm Pattiz, has died at 79
Fellow podcast hosting company employee BJ Forsyth (Scrum Master for the Dev team at Libsyn) passed away in a car accident.

 

Rob Greenlee, formerly of Microsoft, PodcastOne, Spreaker, and most recently Libsyn, is now working at Podbean as SVP, Content and Partnerships. Congrats Rob!
Best Practice
Tis the season for giveaways. If you're feeling extra giving this holiday season, consider gifting your loyal listeners and fans with a merchandise gift, or in-person or virtual experience, a special shout-out on the show. The ideas are endless, but the thought and kindness to your listeners is what counts. Also, this works great for bringing together hosts in podcast networks with large, overlapping audiences.
Blubrry News
Blog Post:

What to Consider When Choosing a Length for Your Podcast

by Jen Thorpe. This article is a nice companion read to the PR Pros from our news segment.

We're beginning to compile a 2022 Blubrry and industry recap article – let us know if there is a specific data point you'd like to find out

Wrapping up a handful of projects before the end of the year, they were mentioned in the latest newsletter and be sure to look for our upcoming newsletter before Christmas
Blubrry Pro Tip
Taking a podcast break during the holidays?
Question of the Week
Question: From Facebook: Hello! I always record audio only for my show, but another show invited me as a guest host, and they also record video. I have a webcam attached to my windows 11 PC and my mic running through an Audient interface. Does anyone know if this will allow for the camera to capture video and the microphone to capture the audio during the episode recording? In the past, my attempt with this setup always found the mic on the webcam taking precedence over my interface. I appreciate any and all suggestions or advice in advance.
Answer:  Depending on what they use for communications to record (ie. Skype, Zoom or whatever) you can set the audio to your Audient interface and the video to your webcam.  That is what we do here.  I set my camera to my webcam and audio to the Rodecaster (my interface) in the Skype settings. Zoom and the others have the same settings.
Got a question you'd like us to answer on the show? Drop an email to mike@blubrry.com (audio, text, video) and we may use it. You can also post a question on the Blubrry Podcasting Facebook group.
The best place for support with any Blubrry product or service is our ticket system (https://blubrry.com/support/). Tickets give the whole team access rather than direct emails or calls.
Coming to you this week from the New Media Production Studio in Coldwater, Michigan & Mike Dell's World Studio in Traverse City, Michigan. Produced by the Blubrry Pro-Production team.
Fill out our listener survey at surveys.blubrry.com/podcastinsider
Schedule a one-on-one with Todd (hosting customers only). Email todd@blubrry.com

Schedule a tech checkup with Mike (hosting customers only). Email mike@blubrry.com

Send us your podcast sticker and a self-addressed stamped envelope (SASE) and we will send you a Blubrry care package.
Our mailing address:
Blubrry – MacKenzie
150 E. Campus View Blvd. #180
Columbus, Ohio 43235