Podcast: Play in new window | Download (Duration: 27:16 — 37.5MB) | Embed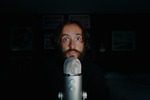 One of the great things about podcasting is that there is no one way to do it. But there are some preferred or more accepted ways, according to listeners and ad agencies. That brings us to our main topic today, podcast ads: host-read or pre-recorded, what is better?
Thanks for joining us on this episode of Podcast Insider. Looking to be a guest on the show? Let us know. Emails are listed at the bottom of show notes.
News
Best Practice
Pre-recorded intros and outros
Short versions of these are useful for editing and continuity. Listeners enjoy a quick sentence or two getting into the new episode to learn about today's topics, but a reliable in and out can be helpful as a creator.
Blubrry News
We are in 'polish' mode on all our new services and some old ones. If you see anything you think needs a tweak, let us know! 

Dragon Con recap

Looking for some Podcasters of the Month to feature before the end of the year; let us know if you'd like to be one of them.
Blubrry Pro Tip
Guest Podcasting part 2. See episode 309 for part 1.
Question of the Week
Question: I keep hearing podcast hosts say "Find us on Apple, Spotify or wherever you get your podcasts." What is the BEST way to promote subscribing or following in my podcast?
Answer: Have your own website and promote that. Make sure you have all the links to destinations your podcast is syndicated to on your site (or at least the main ones).
Like we say here, go to PodcastInsider.com and subscribe or follow us there. Or something like that.
Got a question you'd like us to answer on the show? Drop an email to mike@blubrry.com (audio, text, video) and we may use it. You can also post a question on the Blubrry Podcasting Facebook group. 
The best place for support with any Blubrry products/services is our ticket system (https://blubrry.com/support/). Tickets give the whole team access rather than direct emails or calls.
______________
Coming to you this week from the New Media Production Studio in Coldwater, Michigan & Mike Dell's World Studio in Traverse City, Michigan.  Produced by the Blubrry Pro-Production team. 
Fill out our listener survey at surveys.blubrry.com/podcastinsider 
Schedule a one-on-one with Todd (hosting customers only). Email todd@blubrry.com

Schedule a tech checkup with Mike (hosting customers only). Email mike@blubrry.com

Send us your podcast sticker and a self-addressed stamped envelope (SASE) and we will send you a Blubrry care package.
Our mailing address is:
Blubrry – MacKenzie
150 E. Campus View Blvd. #180
Columbus, Ohio 43235