Podcast: Play in new window | Download (Duration: 33:46 — 30.9MB) | Embed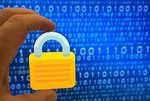 Privacy concerns in podcasting have a history of not only being addressed, but the industry has been pro-active about addressing those concerns as well. The IAB Tech Lab released a document about podcast privacy concerns and laid out how they plan to tackle the issue.
Please excuse our technical difficulties today; these things happen to everyone once in a while, even podcast companies.
Thanks for joining us on this episode of Podcast Insider. Looking to be a guest on the show? Let us know. Emails are listed at the bottom of show notes.
News
Best Practice
Data Driven Decisions
All podcasters have the opportunity to take a moment to thoroughly review their podcast statistics and determine how to move forward. Was it the title, the topic, the guest, the longer or shorter episode?
Blubrry News
Blog Post:  Show Me The Monetization by Tara O'Brien

Preparing for Podcast Movement

We're meeting for a company gathering soon – let us know if there are any big features or ideas or problems you'd like us to consider for early August
Blubrry Pro Tip
Crucial elements of your podcast
Question of the Week
Question: What happens if I change the file name on a published episode?
Answer:  A few things, but nothing terrible. 
You will have to re-upload and re-link the file in your post

The apps and directories will just start playing the new file just as they played the old one. 

A new entry will be in your stats for the new file name. 
Got a question you'd like us to answer on the show? Drop an email to mike@blubrry.com (audio, text, video) and we may use it. You can also post a question on the Blubrry Podcasting Facebook group. 
The best place for support with any Blubrry products/services is our ticket system (https://blubrry.com/support/). Tickets give the whole team access rather than direct emails or calls.
______________
Coming to you this week from the Blubrry HQ in Columbus, Ohio & Mike Dell's World Studio in Traverse City, Michigan.  Produced by the Blubrry Pro-Production team. 
NEW! Fill out our listener survey at surveys.blubrry.com/podcastinsider 
Schedule a one-on-one with Todd (hosting customers only). Email todd@blubrry.com

Schedule a tech checkup with Mike (hosting customers only). Email mike@blubrry.com

Send us your podcast sticker and a self-addressed stamped envelope (SASE) and we will send you a Blubrry care package.
Our mailing address is:
Blubrry – MacKenzie
150 E. Campus View Blvd. #180
Columbus, Ohio 43235