Podcast: Play in new window | Download (Duration: 24:40 — 33.9MB) | Embed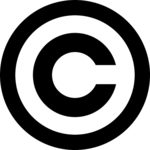 This week, Mike is joined by Barry Kantz and they talk about Twitter, Joe Rogan and a few different legal topics that apply to you as a podcaster. As Barry is an attorney, he has great advice on how to move forward in podcasting when it concerns legal aspects, particularly copyright infringement.
Guest Host Barry Kantz, CFO and General Council for RawVoice/Blubrry
Thanks for joining us on this episode of Podcast Insider. Looking to be a guest on the show? Let us know. Emails are listed at the bottom of show notes.
News
Best Practice
Copyright Law: Having guests on your podcast and their rights
Copyright Law: Seven seconds of music myth
Blubrry News
NAB Show 2022. Attendance and traffic was down compared to previous years, but Todd and MacKenzie connected with many positive contacts and leads. Overall, a successful show!
It's been a quiet week here at Blubrry but that just means we are busy making our service better and coming up with new features for you!  Stay tuned!
Be sure to follow us on social media, Twitter @blubrry, Instagram @blubrry__podcasting, TikTok @blubrry_podcasting and we're on Facebook, LinkedIn and Tiktok.  Our social team is putting out a lot of good information on there.
Blubrry Pro Tip
Why people quit listening and two tips on how to get them to keep listening.
Question of the Week
Question: Someone is using the same title as my show's title. Is there any way to get them to stop?  I was using it first!
Answer: Unfortunately, there is not much you can do about someone using the same title unless you have trademarked it. Titles can not be copyrighted either. Maybe just contact them and ask if they can change the title of their show enough to make it distinguishable from yours.
Got a question you'd like us to answer on the show? Drop an email to mike@blubrry.com (audio, text, video) and we may use it.
The best place for support with any Blubrry products/services is our ticket system (https://blubrry.com/support/). Tickets give the whole team access rather than direct emails or calls.
______________
Coming to you this week from Barry's Studio in Coopersville, Michigan & Mike Dell's World Studio in Traverse City, Michigan. Produced by the Blubrry Pro-Production team.
NEW! – Fill out our survey at surveys.blubrry.com/podcastinsider 
Schedule a one-on-one with Todd (hosting customers only). Email todd@blubrry.com
Schedule a tech checkup with Mike (hosting customers only). Email mike@blubrry.com
Send us your podcast sticker and a self-addressed stamped envelope (SASE) and we will send you a Blubrry care package.
Our mailing address is:
Blubrry – MacKenzie
150 E. Campus View Blvd. #180
Columbus, Ohio 43235