Podcast: Play in new window | Download (Duration: 32:52 — 45.1MB) | Embed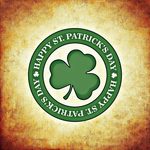 Wishing you all a Happy St. Paddy's Day from Blubrry. Our team has had another lively week as we took a look back at all of our achievements over the past two years. With that in mind, remember we'll be at Podcast Movement Evolutions in LA next week, and Kate from our production team will be joining Mike on the mic and Toby gives his opinion on whether or not podcasters should attend live events.
Thanks for joining us on this episode of Podcast Insider. Looking to be a guest on the show? Let us know. Emails are listed at the bottom of show notes.
Best Practice
Routine intros and outros. More than music, have a regular intro and outro that include a thank you and call to actions.
Blubrry News
Blubrry Pro Tip
Should you go to live events? From Toby Goodman; check out his new book, Narrow Podcasting. He'll be at Podcast Movement Evolutions too.
Question of the Week
Question: I'm new at podcasting. How do I find interesting people to interview for my show?
Answer: Congrats.The best way is to hang out with the type of people you want to interview. On Forums, Groups on Facebook or in person groups and events around your niche. Also, don't go into those groups and right away say "I have a podcast, do you want to be a guest?" without participating in the group and being useful first. You don't want to look like a spammer by coming on too strong.
Got a question you'd like us to answer on the show? Drop an email to mike@blubrry.com (audio, text, video) and we may use it.
The best place for support with any Blubrry products/services is our ticket system (https://blubrry.com/support/). Tickets give the whole team access rather than direct emails or calls.
______________
Coming to you this week from The New Media studios in Coldwater, Michigan & Mike Dell's World Studio in Traverse City, Michigan. Produced by the Blubrry Pro-Production team.
Schedule a one-on-one with Todd (hosting customers only). Email todd@blubrry.com
Schedule a tech checkup with Mike (hosting customers only). Email mike@blubrry.com
Send us your podcast sticker and a self-addressed stamped envelope (SASE) and we will send you a Blubrry care package.
Our mailing address is:
Blubrry – MacKenzie
150 E. Campus View Blvd. #180
Columbus, Ohio 43235