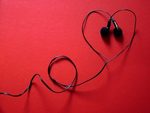 Love is in the air, and it's finally the time of year to celebrate our one true love – podcasting! Whether it's a hobby, full-time job or somewhere in between, the feeling of putting a podcast out in the world on a frequent basis can feel sweeter than those year-old boxed heart candies. To get in the spirit of love and squishy happy feelings, as part of the Blubrry Content Team, I went out in the field to ask a few podcasters and members of the Blubrry family what they love about podcasting and being a podcaster. They answered, straight from the heart. Here are their answers:
What Do You Love About Podcasting and Being a Podcaster?
If you are looking for the love of your life (aka a good podcast or to host your podcast with a service you will fall in love with) stay tuned on all things Blubrry! A happy Valentine's Day from Blubrry, we appreciate you all.