Podcast: Play in new window | Download (Duration: 27:24 — 37.6MB) | Embed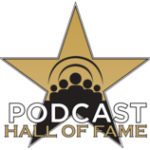 It's always a joy celebrating and congratulating creators for their hard work. Fortunately, after a break, one of podcasts most well-known and respected honors is back. The 2022 Podcast Hall of Fame inductees list has been released and the awards ceremony will be hosted at Podcast Movement Evolutions in Los Angeles in March later this year. Congratulations to all of the new inductees! We also catch you up on the latest in the ongoing Joe Rogan and Spotify story, the Ambies (another podcast awards show), and an easy way to get to know your podcast audience better.
Thanks for joining us on this episode of Podcast Insider. Looking to be a guest on the show? Let us know.
News
Best Practice
Get to know your audience
We make this easy with an audience survey available within the Blubrry dashboard.
Blubrry News
Blubrry Pro Tip
Networks
Question of the Week
Question: What are the requirements to get on Apple Podcasts and Spotify?
Answer: I see this generic question a lot on forums and groups.
There are several, but they are mostly the same for ALL podcast apps, directories, and podcatchers. 
The first requirement is actually having a podcast. That means having at least one podcast episode published and having a podcast-compatible RSS feed to submit.


Correct artwork size

Media file in the designated format

Descriptions filled out


Category picked
Of course, Blubrry will help you with ALL these things. That is our job! And we have a simple set of instructions here in case you're more of a step by step learner. Learn how to Submit to Apple Podcasts here and to find instructions for many other directories here.
Got a question you'd like us to answer on the show? Drop an email to mike@blubrry.com (audio, text, video) and we may use it.
The best place for support with any Blubrry products/services is our ticket system (https://blubrry.com/support/). Tickets give the whole team access rather than direct emails or calls.
______________
Coming to you this week from The New Media studios in Coldwater, Michigan & Mike Dell's World Studio in Traverse City, Michigan. Produced by the Blubrry Pro-Production team.
Schedule a one-on-one with Todd (hosting customers only). Email todd@blubrry.com

Schedule a tech checkup with Mike (hosting customers only). Email mike@blubrry.com


Send us your podcast sticker and a self-addressed stamped envelope (SASE) and we will send you a Blubrry care package.
Our mailing address is:
Blubrry – MacKenzie
150 E. Campus View Blvd. #180
Columbus, Ohio 43235