Podcast: Play in new window | Download (Duration: 27:59 — 38.4MB) | Embed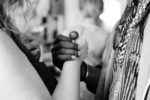 The more mainstream podcasting becomes, the more insistent the need for transcripts are. We urge you (and ourselves) to consider including the podcast transcript when you publish your episodes. There are various softwares that provide this function including, Audioburst.
Thanks for joining us on this episode of Podcast Insider. Looking to be a guest on the show? Let us know.
News
Best Practice
A good FIRST impression goes a long way. Short and sweet podcast intros.
Blubrry News
Blog Post: You don't have to monetize your podcast by Kim Krajci.

Affiliate payments including annual bonus will go out this week.

We will not be taking off any podcast release days for December, so expect episodes on the 23rd and 30th.


The team will be out the following days for the holidays: December 24th and December 31st.
Blubrry Pro Tip
Sponsorships
Question(s) of the Week
Question: When changing the name of your podcast, should you create a whole new account or just change everything on your current account and leave the old episodes?
Answer: Depends… if the rebranded show is on the same subject (or close) then just renaming things and pressing on with all the old episodes still there is the way to go. If the show is majorly different, it's likely better to kill the show (see last week's blog post) and start a new one with a new RSS feed.
______________
Got a question you'd like us to answer on the show? Drop an email to mike@blubrry.com (audio, text, video) and we may use it.
The best place for support with any Blubrry products/services is our ticket system (https://blubrry.com/support/). Tickets give the whole team access rather than direct emails or calls.
______________
Coming to you this week from the New Media Studio in southern Michigan and Mike Dell's World Studio in northern Michigan. Produced by the Blubrry Pro-Production team.
Schedule a one-on-one with Todd (hosting customers only). Email todd@blubrry.com

Schedule a tech checkup with Mike (hosting customers only). Email mike@blubrry.com


Send us your podcast sticker and a self-addressed stamped envelope (SASE) and we will send you a Blubrry care package.
Our mailing address is:
Blubrry – MacKenzie
150 E. Campus View Blvd. #180
Columbus, Ohio 43235