Podcast: Play in new window | Download (Duration: 23:58 — 32.9MB) | Embed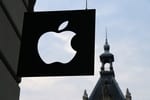 Every year the tech industry awaits Apple events, one of which was this week. And let's just say that Apple is making significant podcast changes for its app and more, and has already gotten started. This week loads of podcasts in their directory are facing issues, whether it's missing episodes or the show is gone entirely. On top of that, Apple will be releasing podcast subscriptions in their next app update.
Thanks for joining us on this episode of Podcast Insider. Looking to be a guest on the show? Let us know.
Recorded live from two well-separated and socially distanced podcast studios in northern and southern Michigan; here's Podcast Insider.
News:
Apple Podcast Changes
Apple hosted one of their annual events recently and released a big update to their Podcasts app. Learn more here. And, again here.

Some shows are missing from Apple Podcasts. From what we can tell, they will come back once Apple gets everything in Podcasts Connect sorted out for everyone. "We are working towards recovering most missing shows by end of day or sooner." This is a widespread problem, don't feel singled out.

Overcast now using PodcastIndex API for some of it's catalog, due to Apple's API missing a lot of feed URLS (over 500k).

Best Practice:
When hiring a web designer, BE CAREFUL!
If you are on WordPress using PowerPress, don't let someone move you to another web platform (Squarespace, Wix or others) without talking to us for help BEFORE the move.

Page builder apps (Divi and others) are great for web pages, but not great for podcast posts in WordPress. They tend to mess up the RSS feed for show notes and in one case, does not allow the mp3 files to get into the RSS feed. Use the stock WordPress editor (Classic or Block editor).


Google search is the #1 way people discover episode posts. For SEO it's better to use WordPress posts (and PowerPress) to publish episodes.



Blubrry News:
Question(s) of the Week 
Question: What are your recommendations for storing episodes on your own, for example archiving your podcast? External hard drives, cloud storage?
Answer, from Mike: The old adage, 'If it doesn't exist in 3 places digitally, it doesn't exist', applies here. In my case I keep a copy of all my files on a server drive at my house, another copy on a removable hard drive stored off site (I switch out the backup drives once a month) and of course, Blubrry has a copy of each episode on my hosting plan. I didn't always do this and have completely lost the first 30 episodes of one of my shows.
There are cloud based services that can back things up for you. Like Amazon Glacier, Backblaze or Carbonite. Those can be a good choice as well. 
You should back up your final mp3 files somehow, because you never know when something might happen where you need to re-upload a file. It's good to have the original files where you can get at them quickly.
______________
If you have a question you would like us to answer on the show, drop an email to mike@blubrry.com  (Audio or text or even video if you want) and we may use it on the show.
The best place for support with any Blubrry products/services is our ticket system (https://blubrry.com/support/)  Sending a ticket gives the whole team access to the question rather than direct emails or direct phone calls.
______________
Be sure to subscribe to the unofficial companion show to this one, Podcast Help Desk where Mike goes a little deeper into the geeky and techy side of podcasting.
https://www.podcasthelpdesk.com
______________
Promo code INSIDER for a free month at Blubrry.com
Coming at you this week from Blubrry Studios in northern and southern Michigan. Produced by the Blubrry Pro-Production team.
Schedule a one-on-one with Todd (hosting customers only). Email 

todd@blubrry.com

Schedule a tech checkup with Mike (hosting customers only). Email 

mike@blubrry.com

Send us your podcast sticker and a self-address stamped envelope (SASE) and we will send you a Blubrry care package.
Our mailing address is:
Blubrry – MacKenzie
150 E. Campus View Blvd. #180
Columbus, Ohio 43235