Explore Blubrry's Affiliate Program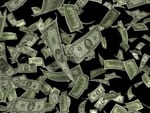 Consider joining Blubrry's Affiliate Program; here's why. The Blubrry Co. keeps the individual at the center of all its decisions and this is best reflected in what many feel is the most lucrative affiliate program offered by a podcast hosting company. How much money can you make as a Blubrry affiliate, you may ask? In this article we allow a look behind the curtain and share the details of Blubrry's affiliate program, including commissions paid out to affiliates.
First some background.
Initiated in 2014, three are currently more than 2,000 affiliates promoting Blubrry hosting across the world. You, as an affiliate, make money when you refer people who then sign up for Blubrry hosting. AND you receive an end-of-year bonus based on the percentage of the year's sales that resulted from your past referrals. The way the bonus is set up, you will make more money year after year as customers stay longer.
Let's talk real numbers about the commissions earned by Blubrry affiliates.
As an affiliate, you earn a commission amount equal to the first month's fee for the plan your referral chooses. So if your referral chooses Blubrry's $20 'Medium' plan, you will earn $20 after 3 months total (first month free, two monthly payments).

Some affiliates earn $1,000 plus every month.

Most affiliates earn $100 per month or less.

Annual bonuses tend to grow to over $1,000 as more referrals continue to use Blubrry services.


Annual bonuses represent a passive form of income that is delivered at the end of each year.
It is easy to become a Blubrry affiliate. Below are a few of the details of the program, some of which may surprise you.
You don't need to use Blubrry services yourself to be a Blubrry affiliate.

You do not need to have a podcast to be an affiliate.

You only need a website with which to share your affiliate codes and links to Blubrry.

All payments are made via Paypal.

Payments are automatically released every other month (February, April, June, August, October and December) if the commission amount is over $50.

To apply for the Blubrry Affiliate Program, create an account and log into the Blubrry.com website, click "Podcaster Dashboard" followed by "Make Money" and see Affiliate menu item & apply.