Podcast: Play in new window | Download (Duration: 28:08 — 38.6MB) | Embed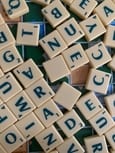 What is in a podcast name? And why can they be so challenging to choose sometimes. One of the most basic and first things you must do when creating your podcast, is choosing a name for your show. We've got some recommendations on how to handle the situation and make it easier on yourself.
And, we've got a great topic for our Question of the Week, how to get over the 'just starting' hump.
Thanks for joining us on this episode of Podcast Insider. Looking to be a guest on the show? Let us know.
Recorded live from two well-separated and socially distanced podcast studios in northern and southern Michigan; here's Podcast Insider.
News:
Best Practice:
What's in a podcast name? How to choose a title for your podcast.
Think of something that describes what your show is about or at least doesn't make people think it's about something completely unrelated.

Google the name you are thinking of, make sure it's not already being used. This can save you a big headache and even potentially a trademark lawsuit.

Make sure it doesn't have another meaning that you don't want associated with your show.

Make it easy to spell and say out loud. Mike had a friend that used the name 'Procrasticast' for a while, but he had to change it.

Do not keyword stuff your titles. For example, the TV show MASH was just called Mash, not "MASH – A comedy about doctors in the Korean War with Alan Alda".

Make it easy for people to find your show and talk about your show.

Blubrry News:
Affiliate payments go out next week, be sure to check your PayPal.

The dashboard is in the middle of a change, with two menu options available currently.


Earbuds Collective 4 Year Anniversary

– this Saturday, we'll be giving away a gift basket. Join them on Facebook for trivia, cocktails and more.

Wasn't in the recording… but check out our Valentine's Day giveaway on social!
Question(s) of the Week:
Question: Faith via Facebook – What's some advice can you give me? I hate the sound of my voice but want to start my podcast. I'm nervous.
Answer: It's not really a tech question, but we will tackle it here.  First off, NOBODY likes the sound of their own voice at first (or maybe never). Nobody hears you like you hear yourself so what you sound like recorded, sounds weird to you – but only you.  Everyone else hears what you really sound like, which I'm guessing is not bad at all. You sound how you sound. Don't worry about it, and most people get used to it. Just start!
On the next Podcast Help Desk episode: Taking a break from podcasting, some of the ways to do it and not lose your listeners.
https://www.podcasthelpdesk.com
NEW! – If you have a question or feedback, click on the "Leave a voicemail" On the sidebar of PodcastInsider.com. Record your question and we may answer it on the show.
______________
Promo code INSIDER for a free month at Blubrry.com
Coming at you this week from Blubrry Studios in northern and southern Michigan. Produced by the Blubrry Pro-Production team.
Schedule a one-on-one with Todd (hosting customers only). Email 

todd@blubrry.com

Schedule a tech checkup with Mike (hosting customers only). Email 

mike@blubrry.com

Send us your podcast sticker and a self-address stamped envelope (SASE) and we will send you a Blubrry care package.
Our mailing address is:
Blubrry – MacKenzie
150 E. Campus View Blvd. #180
Columbus, Ohio 43235