Podcast: Play in new window | Download (Duration: 24:54 — 34.2MB) | Embed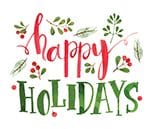 Mike is flying solo this week.  In the news, Netflix adds an audio-only mode in its android app; why your podcast needs a website; and some new destinations for Blubrry podcasters.  PLUS, we have some of our team members chiming in with some holiday wishes and, a special treat, some holiday music from Aaron Hope on our design team!
Happy holidays to you!
Thanks for joining us on this episode of Podcast Insider. Looking to be a guest on the show? Let us know.
Recorded at Mike Dell's World Studios in northern  Michigan, here's Podcast Insider.
News:
Best Practice: Keep on Podcasting through the holidays.
Blubrry News:
On Saturday's Podcast Help Desk episode: 'Podcaster's Block – What to do when you just don't feel like podcasting.'
NEW! – If you have a question or feedback, click on the "Leave a voicemail" in the show notes at  PodcastInsider.com. Record your question and we may answer it on the show.


______________
Promo code INSIDER for a free month at Blubrry.com
Coming at you this week from Blubrry Studios in northern Michigan. Produced by the Blubrry Pro-Production team.
Schedule a one-on-one with Todd (hosting customers only). Email 

todd@blubrry.com

Schedule a tech checkup with Mike (hosting customers only). Email 

mike@blubrry.com

Send us your podcast sticker and a self-address stamped envelope (SASE) and we will send you a Blubrry care package.
Our mailing address is:
Blubrry – MacKenzie
150 E. Campus View Blvd. #180
Columbus, Ohio 43235