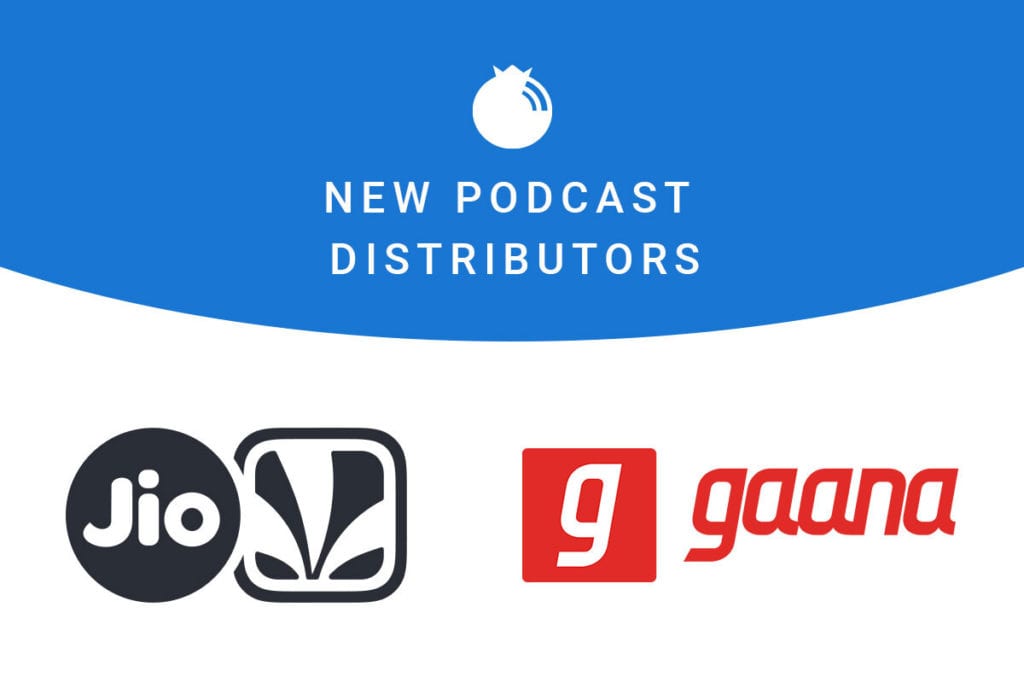 Global distribution of podcasts continues with the two largest India-based media platforms that provide podcasts within their library of content.
The wonderful thing about podcasts is that they're available anywhere, anytime, all over the world. And sharing your podcast with podcast listeners in India became much easier this month after we integrated with two new platforms, JioSaavn and Gaana.
JioSaavn has 104 million users. Gaana has 150 million users. These are both primarily music-streaming platforms with a growing spoken-word library. With a massive audience of 250 million potential new listeners, podcasters have a significant reason to make sure that their podcast is available on these platforms. Blubrry statistics include tracking for their platforms in India, so be sure to keep an eye on your statistics once you've submitted your show.
Luckily, it's incredibly easy to submit. Any Blubrry user can add their podcast to these platforms, regardless of where they host their podcast. Simply head to the Blubrry, Podcaster Dashboard and locate the Distribution section and then Destinations to and follow the prompt to submit your show.
"As a podcaster myself I've always enjoyed seeing where my listeners are located," said Todd Cochrane, CEO of Blubrry. "Hosting a multitude of shows over the past 15 years, statistics have shown me that I have reached an audience all over the world. This wouldn't be possible without open distribution that makes podcasts available globally."
You might have noticed that Blubrry's Destinations section has grown quite a bit in 2020. We've put in the time and effort to make sure that we're helping podcasters expand on their podcast audiences. You, as the podcaster, create the content for the masses, and we're doing our best to make sure that it's easy for you to get it out there.
Now get out there and grow your audiences in India!