If You're a Podcaster, You Can Put on a Virtual Event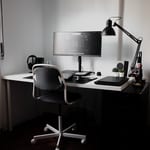 Live events boost audience engagement. During 2020, virtual live events have proved themselves effective, cost-efficient alternatives to live, in-person events. Better yet, if you are a podcaster, you have the skillset to put on a virtual live event that will boost engagement with your audience. You know what content your audience finds engaging and you know how to present that content so they come back for more. You see positive results from providing reliable content to the best of your ability and you know you do not have to wait until you get everything perfect. You know that technology can help you achieve your goals, even if you do not understand how everything exactly works.
In addition to your current knowledge, here are a few tips to help you plan your next virtual live event:
Be as interactive as possible. Even if you use the most basic platform for your virtual live event, you usually have at least three methods by which your audience can participate along with you.

Your audience can share their reactions through basic emojis. As you talk, ask your audience to share if they agree with you by sharing a thumbs up. This will help you, as the presenter, know you are not alone and help focus your audience on what you are saying.

Your audience can type questions and comments into a chat box. Solicit real-time feedback or questions and make a point to check the chat box regularly (at least every 10-15 minutes) as you present. This may seem artificial the first time you pause your presentation to look at the chat box, but from the audience's perspective, it shows you are actively seeking their involvement and validating their contributions.

Your audience can appear on camera and talk to you. This feature does need to be managed in a way that maintains your vision for the event, but it can also elevate audience participation to a new level. For example, if you want to have a session where you want to present on a specific topic, use this feature only at the end of the presentation for questions and answers. If you want to have a session where your audience gets to know each other, you can act like a host and ask specific people to come on camera and answer specific questions. If you want your audience to have a focused conversation, present ground rules at the beginning of the session and then unmute everyone and let the chips fall where they may.

Consider the background. Virtual live events mostly consist of people sitting at their computer, speaking to a camera. Occasionally, speakers focus only on the content they are sharing and forget to consider what is within the camera shot behind them. As a virtual live event producer, consider your speaker's background and make it as engaging and informative as you can. Consider visually appealing props that relate to the topic of the presentation. Consider objects that demonstrate your personality or interests. Consider electronic backgrounds that amplify the topic or boost your branding.
Offer opportunities intended for entertainment. In addition to offering information-based sessions that serve your particular niche, offer specific sessions that your audience can turn their brains off and be entertained. For example:

Consider asking a friend to offer a concert of their original work.

Consider offering multiple opportunities for niched down entertainment opportunities such as:

A breakout room where improv performers will take suggestions for the audience and comedy will ensue.

A breakout room where the audience attends a 'Watch Party' of a show with a cult following.

A breakout room where the audience plays a board game collectively.


Consider a shared time of guided meditation or quiet personal reflection.



The platform you choose for your virtual live event will have little effect on audience engagement. You need to focus on offering a unique, valuable experience that attendees will remember. Three ways you can make your virtual live event unique is by allowing your audience to participate as much as possible; making your background as interesting as possible; and offering niched-down opportunities for your audience to connect with each other. 
Sure, you still need to provide meaningful content to your audience at your virtual live event, but you do that already with your podcast. Feel free to use the examples above to make your event unique, while still providing valuable content to your audience. The good news is you are doing that already (through your podcast). Now you can also offer your unique, valuable virtual live event and watch your audience engagement go through the roof.
Have you offered virtual live events? Let us know your additional insights for hosting an engaging virtual activity. If you do not currently have a podcast, consider hosting your podcast with Blubrry.