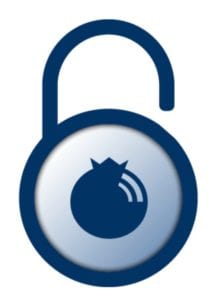 Attend our Business or Independent Podcaster webinar and learn about Private Podcasting.
Every product must fill a need or solve a problem. Blubrry's Private Internal Podcasting fits the bill.
Podcasts have primarily been used as a means of publicly disseminating audio and video media. Yet, alternative use cases are fast emerging.
It turns out podcasts are an ideal medium for private content when there is a need to communicate with only a select group of people. And if the content is intended for only certain audiences, that means it's not meant for everyone else! That's why Blubrry focuses so intently on security.
Private Internal Podcasting by Blubrry has lockdown features no other company offers. Blubrry's mission when creating this product was to securely store and distribute media files, allowing only those authorized to listen or watch. 
"Our customers need to know their private podcast content is 100% private. Some services imply security, but the content may be vulnerable," Blubrry CEO Todd Cochrane said, "Simply making the media hard to find with a private feed is not real security. Our customers can feel confident we take their privacy and security needs seriously."
Communicators share many common communication challenges, which Private Internal Podcasting addresses head-on.
No. 1 Our message isn't consumed:
Communicators have tried to convey important information — by email, by company intranet, by any means possible — but no one seems to read much anymore.

Become more engaging with audio and video!



No. 2 Missed meetings:
People have conflicts and miss meetings — whether meetings are in-person or virtual — whether or not you have remote team members.

How do team members find out what information they've missed?
No. 3 Audio/visual is expensive and time-consuming:
Podcasts are simple and easy to create and distribute.

Podcasting is surprisingly affordable.
No. 4 Distributing premium or bonus content:
Independent podcasters have often wanted a way to distribute premium content, or bonus content, to select audiences.

Private podcasting is ideal for easily creating and selecting groups to receive premium or bonus content.



If you're wondering whether your organization can benefit from Private Internal Podcasting, consider some of these common use cases:
Executive announcements and updates: C-suite messaging, company announcements, and other organizational briefings.

Employee onboarding: Your company believes new employees deserve a special welcome and a stellar orientation.

Training: New employee training, compliance training, and sales training are only a few of the many use cases for using podcasts as the ideal trainin

g medium.

Sales enablem

ent: When you can't meet in person, keep your salesforce engaged and enabled.



Stop taking notes at meetings: Easily record meetings so that anyone who wants to review meeting content can simply go back to the podcast.



Blubrry is hosting two webinars this Friday, Dec. 18, for those who would like to learn more about private podcasting.