Podcast: Play in new window | Download (Duration: 37:59 — 52.2MB) | Embed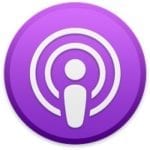 There are a variety of podcast platforms available for shows to be found on and podcasters to submit to, but not all are created equal. They are all have certain features and quirks, Todd and Mike get into some pros and cons of the major directories currently available and relevant.
Don't miss some virtual events coming up real soon, including International Podcast Day, we're platinum sponsors!
Thanks for joining us this episode of Podcast Insider. Looking to be a guest on the show? Let us know.
Recorded live from two well-separated and socially distant podcast studios in northern and southern Michigan; here's Podcast Insider.
News:
Best Practice:
What podcast apps do you want your podcast listed in? 
You can choose what apps you want your podcast to be distributed to. You don't need to be listed in all the major players. Why would you NOT want to be in a particular app? 
Most of your potential listeners do not use that app, for example, a linux podcast may not need to be in Apple Podcasts although it doesn't hurt anything. Or a podcast specifically about Apple Products, likely wouldn't do well on Google Podcasts.

The directory/app does things you don't agree with, for example, they put ads in or around your episodes.

The app does not attribute the show to you and makes it seem like they own your show.

Terms of service, for example, some apps say you can't say something bad about their company. Or you can't talk about xx topic.

You get an exclusive deal with an app/company to be only on their platform.

Blubrry News:
International Podcast Day is next week, September 30.  Schedule:

Session 1: 11am PDT – Powerful Women in Podcasting: Candy O'Terry and Laura Wiese will be joining MacKenzie.
Session 2: 5pm PDT – Todd and Mike will have Adam Curry on to talk about Podcast history and Podcasting 2.0 (

podcastindex.org

).

The Blubrry website has been updated

. The homepage and our main service pages were released, look for more changes the rest of the year. Tell us what you think!

Our newsletter went out this week but it might have ended up in your spam folder. If it did, please mark it as safe!



Interview:
No interview this week.  
Blubrry podcasters, let us interview you for the show! Tell your story of podcasting right here on Podcast Insider. Email Todd@blubrry.com, Mike@blubrry.com or MacKenzie@blubrry.com.
Support: 
You can have an account at Blubrry without any services. Services are subscriptions.

Account: Your login email/password at Blubrry.com.

Show listing: A listing for a podcast within your account.

Subscription: Either Free Stats, Pro Stats or Hosting plans.


More tags for Blubrry Publisher users.

Subtitle (not used anywhere but populates the <itunes:subtitle> tag.

The main text box populates the <content:encoded> tag (which has live links and formatting).

In the Advanced Apple Podcasts Options, there is now a "RSS Description" box.  That populates the <description> tag for the episode. (Formatting gets stripped out in Apple podcasts).

This is useful to totally control what is shown in Apple Podcasts.


When contacting tech support,  please do not just send a ticket that says "call me".  Please give us some information about what the issue is. That way we know who would be the best person to call you, or if it can be handled by email or some other way.
Promo code INSIDER for a free month at Blubrry.com
Coming at you this week from two very separate podcast studios in Michigan. Produced by the Blubrry Pro-Production team.
Schedule a one-on-one with Todd (hosting customers only) Email todd@blubrry.com
Schedule a tech checkup with Mike (hosting customers only) Email mike@blubrry.com
Send us your podcast sticker and a self-address stamped envelope (SASE) and we will send you a Blubrry care package.
Our mailing address is:
Blubrry – MacKenzie
150 E. Campus View Blvd. #180
Columbus, Ohio 43235