Podcast: Play in new window | Download (Duration: 59:49 — 54.8MB) | Embed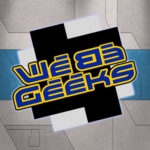 Podcasting events are alive and well in 2020. The Podfest team is hosting a virtual event this week and Podcast Movement is looking for proposals for speakers for their virtual event come October.  There isn't much time left to submit, so act now.
Speaking of virtual events, Todd and Mike discussed some tips on how to stand out and the ability to create some authority in these virtual events as opposed to the in person networking we're used to.
Blubrry is way deep into a development process change and it involves the entire team. Meanwhile, later this month we'll be hosting a PowerPress webinar that new WordPress podcasters don't want to miss.
Thanks for joining us this episode of Podcast Insider. Looking to be a guest on the show? Let us know.
Recorded live from two well-separated and socially distant podcast studios in northern and southern Michigan; here's Podcast Insider.
News:
Best Practice:
Building authority during a virtual event: We live in a world in virtual events as opposed to in-person for the time being. One way you're able to stand out and garner some authority in your industry is by having a professional background. These are relatively easy and free or affordable to create.
Blubrry News:
PowerPress webinar, Aug 25 4-5 EDT.

Sign up to attend here.



The entire Blubrry team is switching from waterfall development process to SCRUM (Agile). It's quite a process!

Interview:
Mike Ehmcke –  We Be Geeks Podcast Collective
Blubrry podcasters, let us interview you for the show! Tell your story of podcasting right here on Podcast Insider. Email Todd@blubrry.com, Mike@blubrry.com or MacKenzie@blubrry.com.
Support: 
Updated Blubrry Directory Listings


We've had several users submit tickets about their Blubrry Directory listings showing no episodes, even though they've published some. The reason for this is because the Hosting Settings area in the Podcaster Dashboard is not set. You have to specify if you're using a PowerPress feed or Blubrry.com feed, then the directory will update. Be sure to add your PowerPress feed in the correct spot as well, otherwise, we don't know what feed you're using!


Where Can I See My Monthly Quota Balance?


It's always good to know how much upload space you have. There are a couple of different places you can find it, depending on how you're using Blubrry Hosting.


Publishing from Blubrry.com


If you go to Upload New Media Files or Manage Published Files in the Podcaster Dashboard, you'll see your upload balance in bold under the list of files. It will show you how much space you have left and how much your quota is in total.


Publishing with PowerPress


This one is a little harder to find, but when you go to upload a new file within PowerPress, you'll find your balance at the bottom of the window. Scroll down and you'll see Publishing Space Available with what's left for the month.


Keep in mind that your quota resets on the first of the month, but your billing date may differ, depending on what you originally signed up for hosting.


WordPress issues can cause podcast feed issues. Be cautious when you add a plugin, check your RSS feed. Something that seems unrelated can cause problems if the developer of that plugin doesn't really understand or ensure RSS compatibility.
Connect with our guest Mike here…
Promo code INSIDER for a free month at Blubrry.com
Coming at you this week from two very separate podcast studios in Michigan. Produced by the Blubrry Pro-Production team.
Schedule a one-on-one with Todd (hosting customers only) Email todd@blubrry.com
Schedule a tech checkup with Mike (hosting customers only) Email mike@blubrry.com
Send us your podcast sticker and a self-address stamped envelope (SASE) and we will send you a Blubrry care package.
Our mailing address is:
Blubrry – MacKenzie
150 E. Campus View Blvd. #180
Columbus, Ohio 43235