Podcast: Play in new window | Download (Duration: 1:08:03 — 93.5MB) | Embed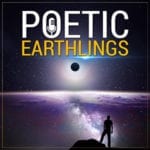 Choosing podcast gear can seem overwhelming, and we break down some suggestions on what new podcasters should get. Not only do we provide suggestions on what to get, but also what not to purchase or focus on when getting your podcast started.
There was quite a bit of news in podcasting this week including a SiriusXM acquisition, a new Spotify podcast and Podcast Academy update about submissions to apply to be part of the newly formed academy.
And thanks for York Campbell for joining Todd to share the story about why he started his podcast.
Lastly, a kind reminder that now is the time when many team members will take some time off, please be patient with the team.
Thanks for joining us this episode of Podcast Insider. Looking to be a guest on the show? Let us know.
Recorded live from two well-separated and socially distant podcast studios in northern and southern Michigan, here's a Podcast Insider show LIVE.
This week on Podcast Insider…
News:
Best Practices: What gear do you need to podcast?
 A decent microphone

Dynamic will be easier.

USB is ok as long as it's not a Snowball/Yeti.

A way to connect it to the computer or recorder.  A mixer is NOT required if you have a USB interface and are podcasting solo. 

A way to record (stand-alone recorder or computer) 

Portable recorders are good as long as you use an external microphone (in most cases, the built-in mics pick up a lot of noise).

Basic editing/recording software for the computer.

A quiet environment to record

The knowledge that once you get the sound good and checked off the list, you are free to create content and not worry about gear anymore. Gear can be fun, but don't spend all your time worrying about it.
Blubrry News:
Interview:
Support:
Password Managers: There are too many passwords to remember when podcasting. I.e WordPress, Blubrry, Apple, Google, email, etc. etc. A solid password manager is a great tool to have and use; it will make life a little easier for you (and the support team).

Getting started with Blubrry hosting: Please, use the videos on this page:

Getting Started

. Once you do, if you have specific questions, contact us. Those videos should answer most getting started questions, and if they don't, we'll fix them. 

Shownotes: We're researching what part of the post is displayed in various podcast apps and directories. We'll provide a guide soon based on what we find. The support team recommends to put whatever you want to display in all apps/directories in the blog post content and let the apps do what they want.

I (Mike) need a vacation! This is the time of year where many of our staff and the staff of other companies will be taking some time off 😀 Be aware that some responses will be slightly delayed at times, we do our best to keep things moving.
Connect with York here…
Promo code INSIDER for a free month at Blubrry.com
Coming at you this week from two very separate podcast studios in Michigan. Produced by the Blubrry Pro-Production team.
Schedule a one-on-one with Todd (hosting customers only) Email todd@blubrry.com
Schedule a tech checkup with Mike (hosting customers only) Email mike@blubrry.com
Send us your podcast sticker and a self-address stamped envelope (SASE) and we will send you a Blubrry care package.
Our mailing address is:
Blubrry – MacKenzie
150 E. Campus View Blvd. #180
Columbus, Ohio 43235