Podcast: Play in new window | Download (Duration: 1:10:19 — 96.6MB) | Embed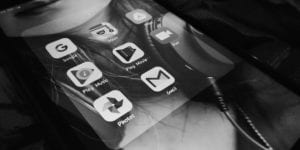 Todd and Mike caught up on Google Podcasts Manager, and reviewed how people will be able to transfer their information from Google Plays Music Podcasts to the new Manager. Youtube Music comes into play in this transfer.
Luminary is burning cash quickly, about 4 million a month and recently had to secure more money to continue. They secured almost 200 million for the future.
It's a privilege to be able to present to podcasters on our expertise, and Todd was a keynote speaker at Outlier, and we've included a recording in our episode today. His presentation, 16 Years of Podcasting and Strategies to Succeed Today is a wonderful combination of showcasing some history and how it continue podcasting now, in 2020.
Thanks for joining us this episode of Podcast Insider. Looking to be a guest on the show? Let us know.
Recorded live from two well-separated and socially distant podcast studios in northern and south Michigan, here's a Podcast Insider show LIVE.
This week on Podcast Insider…
News:
PodcastOne will be acquiring LiveXLive

, expected to close in June 2020.

With the introduction of Google Podcasts Manager, Google Play Music Podcasts will die for good in July. Youtube Music will make it simple to make this transfer.

A new tool will be useful in

PodcastsManager.Google.com

used to import your shows from Google Play MP to Google Podcasts. No one wants to do that by hand. Youtube Music will make it simple to make this transfer.

Luminary, the monetary subscription-based podcast network, secured more

money, $160 million in the first round, $30 million in a second round.

They're currently losing $3.5 to 4 million per month, so this funding seems necessary.

My RØDE Cast, a contest is on again this year:

Win some of $150,000 worth of RØDE gear!

Half of the Chinese podcast listeners listen every day

, according to a survey from Podfest China.
Best Practice: 
Own your show…  All aspects of it or it could be taken from you.
If you have a co-host, make sure you have an agreement in place on who owns the show.

Make sure YOU personally retain logins and passwords to all accounts associated with the podcast.
Blubrry News:
Our new summer development interns started this week. While a bit of a challenge with people working from home and social and physical distancing, we've made it work. Matt and Matthew both attend Ohio State University and Faith returns (she's been with us twice before) and attends the University of Cincinnati.

Todd gave his presentation at Outlier earlier today, 16 Years of Podcast and Strategies to Succeed Today.

The event is still ongoing, and you can watch here.
Interview:
Todd's Outlier presentation, 16 Years of Podcasting and Strategies to Succeed Today
We need interviews! Email Mike, MacKenzie or Todd to set up a time for an interview about your podcasting journey!
Support:
Contacting support: Provide your account email address (especially if you're using another email address). We'd rather have too much information on the first contact than too little. 

Spotify: ALL of your media files must be on Blubrry.com's servers for episodes to work properly in Spotify. This means, even if you have a hosting plan at Blubrry, every file must be ON Blubrry for it to get pulled into Spotify (if you submitted via Blubrry.com).

And more Spotify: Stats for Spotify are included in your main Blubrry stats, as opposed to a separate Spotify section. We made the passthrough change in mid-March 2020.
Promo code INSIDER for a free month at Blubrry.com
Coming at you this week from two very separate podcast studios in Michigan. Produced by the Blubrry Pro-Production team.
Schedule a one-on-one with Todd (hosting customers only) Email todd@blubrry.com
Schedule a tech checkup with Mike (hosting customers only) Email mike@blubrry.com
Send us your podcast sticker and a self-address stamped envelope (SASE) and we will send you a Blubrry care package.
Our mailing address is:
Blubrry – MacKenzie
150 E. Campus View Blvd. #180
Columbus, Ohio 43235