Podcast: Play in new window | Download (Duration: 1:00:54 — 83.6MB) | Embed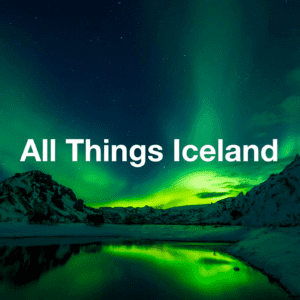 We've got a wonderful interview with Mike and Jewells where they discuss her show All Things Iceland, catch it about halfway or so through the episode. Before that, they go over a new podcast finally available on Spotify, metadata and stats info from the support team, and more. Once last piece of advice, remember pants before any video call 😀
Thanks for joining us on this episode of Podcast Insider. Looking to be a guest on the show? Let us know.
Recorded live from two well-separated and socially distant podcast studios in Michigan, here's a Podcast Insider show live.
This week on Podcast Insider…
News:
Best Practice:
Show Title, Episode Titles, Author tags and other "metadata"
Do not include the host name or any description in the main title. There are other sections for that info.

Episode numbers in Episode titles: Apple doesn't like them but they are fine for all the other directories. Use the "iTunes title" tag to remove them for Apple and leave them for everyone else.

Seasons, do you need them?: Seasons only work on Apple, otherwise, that tag is ignored. Depending on your show, it may not be worth it.

ID3 tags: Not really important anymore but they don't hurt anything either.
Blubrry News:
Interview
:
Support:
We're getting a lot of tickets for issues caused by Page Builder Apps like Divi Builder, Beaver Builder and others. If you are going to use those, please be aware that it can affect your RSS feed and cause issues. We suggest you use the stock WordPress editor for Podcast Posts (Classic Editor or Blocks both work).

Two options for Blubrry hosting, how to decide: (in suggested order)

Your own WordPress site, using PowerPress

A website provided by Blubrry (WordPress and using PowerPress)

Blubrry Publisher, uploading and publishing directly in Blubrry.com, with no dedicated website.

Blubrry Publisher, using a 3rd party site, not WordPress based.

Stats basics: What stats can and cannot tell you.

Downloads, a basic stat for podcasting.

Where in the world downloads come from.

What apps were used to download or listen to your show.

How much of the file was downloaded or listened to (Advanced Stats) on a subset of the listeners (mostly plays on your page).

An overall subscriber number does not exist.

We cannot tell you who the listener is or any demographic information, for a multitude of reasons but significant privacy issues stand out.
Connect with Jewells here…
Promo code INSIDER for a free month at Blubrry.com
Coming at you this week from two very separate podcast studios in Michigan. Produced by the Blubrry Pro-Production team.
Schedule a one-on-one with Todd (hosting customers only) Email todd@blubrry.com
Schedule a tech checkup with Mike (hosting customers only) Email mike@blubrry.com
Send us your podcast sticker and a self-address stamped envelope (SASE) and we will send you a Blubrry care package.
Our mailing address is:
Blubrry – MacKenzie
150 E. Campus View Blvd. #180
Columbus, Ohio 43235