Podcast: Play in new window | Download (Duration: 44:37 — 61.3MB) | Embed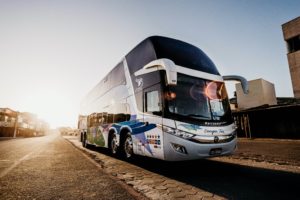 On this special episode of Podcast Insider, Barry Kantz, podcaster and Blubrry board member, join Todd and Mike. The team talks about recent news in podcasting, how transcriptions can be useful for podcasts, affiliate payments, and lots of insight into file naming. Don't forget, Barry tells us all about getting started as a podcaster.
Thanks for joining us this episode of Podcast Insider. Looking to be a guest on the show? Let us know.
Recorded live from three well-separated and socially distant podcast studios in Michigan, here's a Podcast Insider show LIVE.
This week on Podcast Insider…
News: 
Best Practice:
Transcriptions: Definitely not mandatory or what all would call necessary but they can be useful to expanding your audience and SEO. An actual person is typically costly, but much more accurate. Depending on the level of accuracy and how important it is to your audience, it could be worth it. For a simple solution, automated is great. If you're hosting with us you can use Audioburst for a free automated transcription for each episode.
Blubrry News: 
Two Ways to Start a Podcast, from our blog.
Way to go affiliates! Many of you are getting paid this month, check out your PayPal soon if you think you're doing well.
PowerPress 8.2.10 was just released. We tweaked the Episode Box for a few improvements. While you're at it, go ahead and leave us a plugin review.
Interview
:
Support:
File names (for artwork AND media files): Lately Apple has been having issues with some artwork file names. 

Do not include special characters, except for underscores or dashes.

Only use the dash and underscore in the middle of the file name, not the beginning or end.

Letters and numbers only.

Do not include periods – other than the extension

(.jpg or .mp3)

Keep em short!

Make them unique (no two files should have the same name)

File names are very rarely seen by anyone but you.
The best place to get help with Blubrry services is our contact form.  We repeat, our contact form on our site. This ensures that the whole team can access your question and provide the quickest answer. We are, of course, answering the phone as well. 877-RAW-VOIC(e) or in real numbers 877-729-8642 9 A.M. – 5 P.M. Eastern M-F. Please shoot us an email at

support@blubrry.com

or call us. Do not contact us on social media or send us a DM, we'll send you straight to support as the social team is not the support team.

Remember,  if you subscribe to your own show in Apple Podcasts or Google Podcasts (or any other RSS based app)  you will get your episodes as soon as your phone checks (PULLS) the feed. Your episode does not have to be listed in the App's directory listing for your show to be available to subscribers. Some apps, like Spotify, Deezer, Pandora and iHeart, will take longer, normally 12-24 hours later. No way to speed that up, unfortunately.
ReCAPTCHA on the Blubrry contact form doesn't work in all browsers. If you run into that and need assistance, email support@blubrry.com OR call us. No need to post on social, thanks!
Connect with Barry here…
Promo code INSIDER for a free month at Blubrry.com
Coming at you this week from two very separate podcast studios in Michigan. Produced by the Blubrry Pro-Production team.
Schedule a one-on-one with Todd (hosting customers only) Email todd@blubrry.com
Schedule a tech checkup with Mike (hosting customers only) Email mike@blubrry.com
Send us your podcast sticker and a self-address stamped envelope (SASE) and we will send you a Blubrry care package.
Our mailing address is:
Blubrry – MacKenzie
150 E. Campus View Blvd. #180
Columbus, Ohio 43235