Podcast: Play in new window | Download (Duration: 54:55 — 75.4MB) | Embed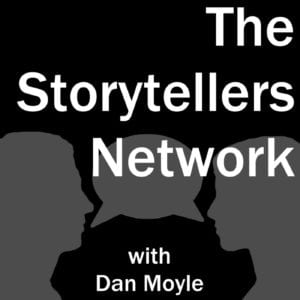 Welcome to 2020! Podcast Insider is here with some great information to keep your podcast running smoothly this year. Including some privacy information you might not be aware of. Todd and Mike are here to talk about CCPA, Gimlet (and Blubrry) team members. In typical New Year fashion, we offer up some best practice tips and how to evaluate the future of your show. We might have taken some time off recently but that didn't stop us from releasing a new version of PowerPress; listen and read below to learn more. And of course, can't forget our guest interview. Thanks to Dan Moyle of the Storytellers Network for joining Todd this time around.
Thanks for joining us this episode of Podcast Insider. Looking to be a guest on the show, let us know.
This week on Podcast Insider…
News:
Best Practice:
When to rebrand a show vs. starting a new show. No time like the New Year to reflect and make changes to your podcast.

Discontinuing a show. Do you need to do anything? Or just stop podcasting on that feed? Lots of routes you can take here.
Blubrry News:
PowerPress 8.1 is out now! That means no more Simple Mode and Advanced Mode. It's now "Getting Started" which we think will help loads of new podcasters. Leave us a review of PowerPress here.

PowerPress 8.2 is in beta testing, this will include a new Episode Box.

The Blubrry team is growing! We've added additional developers, a new graphic designer and a marketing director. 

We're currently looking for a few more shows to add to our Blubrry ad campaign. Reach out to Todd if you think you're a good fit.
Interview:
Dan Moyle – The Storytellers Network
Support:
File names, yes, we're bringing this up again. Letters, numbers, _ underscores and – dashes only. Do not include _ or – at the end of the file name. Filenames are not helpful for SEO. Most listeners will never see the file name, so the simpler the better.  

In WordPress, what you do to your site effects your RSS feed and your show listings everywhere. You cannot podcast in 'coming soon' mode.

The #1 requirement for getting into a podcast directory is to have one published podcast episode. Yes, having an up and running podcast public is necessary for the feed to work properly in directories.
Connect with Dan Moyle here:
Promo code INSIDER for a free month at Blubrry.com
Coming at you this week from the New Media Studio in Southern Michigan and Mike Dell's World Studio in Traverse City, Michigan. Produced by the Blubrry Pro-Production team.
Contact Us:
todd@blubrry.com
mike@blubrry.com
mackenzie@blubrry.com