Podcast: Play in new window | Download (Duration: 32:30 — 29.8MB) | Embed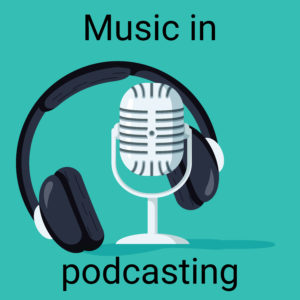 Music in podcasting; there are many questions out there regarding the legality and capabilities, we're here to clear that up. A knowledgable and experienced podcaster looked into who is the fastest media host in podcast and shared their findings. PowerPress 7.5 is coming soon and the original Podcast Awards are coming soon. Guest host, Barry Kantz, CFO and General Counsel for RawVoice / Blubrry.
News:
Daniel J. Lewis, from the Audacity to Podcast, has done a very technical review, article and research about who is the fastest podcast media host. (Spoiler, Blubrry tied for 1st place!). Also, some very interesting facts about stats for some hosts.
PowerPress 7.5 (coming soon) will support WebSub, which does instant updating of Google Podcasts and others, and Multi Blubrry hosting accounts. This is good for people that want more than one podcast feed coming from their site.
The original podcast awards show: People's Choice Podcast Awards nominations are open.
Topics:
Do you want to use music in your podcasts? Barry, the Master of Fine Print, received a call from a Blubrry customer asking about the legalities of starting a music podcast. This question comes up from time-to-time so Barry explains the ins-and-outs of using music in your show.
Support:
If you do not see your latest episode in apps or directories, make sure its in your RSS feed first.
Mike's Publishing Checklist:

Publish episode (see: youtu.be/MRqsylR1uXw)
Clear the cache on your website (how to do that or if you need to do that varies with where you are hosting your site and what caching plugin you may or may not have)
Check feed on CastFeedValidator.com to make sure nothing went wrong and to make sure the episode made the RSS feed.
Check your favorite podcast app to see that you got the new episode. (YES, subscribe to your own show!)
Relax 😀 If all the above is good, it WILL get to the directories and apps when they PULL it next. Nothing is wrong!

Email addresses when contacting tech support: if you need to contact support at Blubrry, please either use the email address on your account or TELL us what it is in the first email so we don't have to ask.  To find your account we need the email address you use to login to blubrry.com. Also, the name of the show you are asking about is helpful. It will speed up your response time.
iTunes new feed URL box in the Apple tab of PowerPress. DO NOT USE THIS unless you know what it's for. It is NOT where your Apple Podcasts subscription link goes. That goes in the destinations tab in PowerPress where it says Apple Listing URL.