Podcast: Play in new window | Download (Duration: 41:34 — 57.1MB) | Embed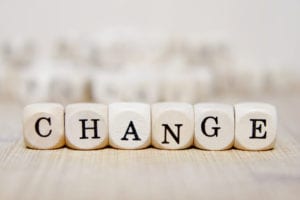 If one thing is for certain, it's change and the same can be said for anyone that has a podcast. The latest episode of the PowerPress Podcast talks about continuous change in your podcast. It might not always be on the forefront of your mind but shows do evolve from influence from guests, podcasters, listening to other shows and specific self guided direction. Starting out discussing how frequently podcasters are not always their best marketing team turned into a much longer discussion of taking insight from other and yourself to make sure you're putting out the best show possible. MacKenzie was joined by Lauren Gombas, host of the show From Blueprint to Solved.
Thanks for listening and please subscribe via your favorite podcast app. If you'd like to be a guest on the show reach out to MacKenzie. She's always looking for fun, new podcasters that use Blubrry services, specifically PowerPress.
Fan of PowerPress? Leave us a review here.
Show notes:
Podcasters make for terrible self promoters
From Blueprint to Solved
Why We Need More Women in Podcasting