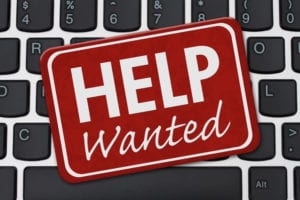 Blubrry Podcasting is looking to add an amazing technical support independent contractor to their roster. Podcasters, or those familiar with the industry looking for a night and weekend gig, we want you. Expect 10 hours or so a week after 5PM EST and anytime on the weekends. Best of all, you get to work remotely from the comfort of your couch for a long-standing podcasting leader.
Requirements:
Master troubleshooter.
Great written communication skills.
WordPress Ins and outs, including plugins and themes.
Our plugin, PowerPress. Comfortable and knowledgeable about getting started, Categories, Channels, and how other themes and plugins integrate.
Most interaction will be via email or our internal ticket system, so comfortable writing and explaining tech details.
Overall:
We're looking for a person that can interact well and regularly in a remote working environment. We use Slack, Google Suite, and phone, Skype, Hangouts, Gotomeetings and other voice apps. Many podcasters work on the weekends, in their free time, and our goal is to provide excellent customer service 24/7.
Pay dependent on experience. Looking to fill ASAP. Looking forward to hearing from you soon.
Contact:
Mike Dell
mike@blubrry.com
Customer Support Manager
o: 877-729-8642 ext. 1
m: 231-715-1366
www.blubrry.com