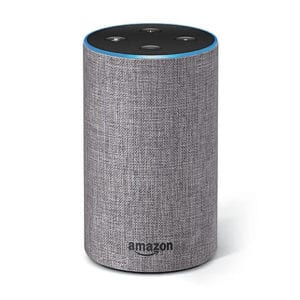 Smart speakers are everywhere these days, and one of the best ways to keep listeners hooked on your podcast is to help them access it anywhere they happen to be.
Luckily, if your show is hosted with Blubrry, it's now easy for listeners to find it through their Amazon Echo device. Instruct your listeners to follow these steps:
To enable MyCast on their device:
On the Alexa App, go to the menu and select 

Skills

. Or, go to the Alexa Skills store on the Amazon website: 

https://www.amazon.com/skills

.

Search for "MyCast" and select it to open the skills detail page.

Select the 

Enable Skill

 option.
To use MyCast
There are two ways to play a podcast from MyCast:
The first way is a two-step process. First, start the Alexa skill MyCast and, second, tell MyCast to search for your favorite podcast.
"Alexa, open MyCast"

"Search for

**Your Podcast Name**

"
The second way is to tell Alexa to search for the podcast at the same time you open MyCast. Keep in mind, you cannot pause your speech when you ask Alexa to do both steps, otherwise she will not understand.
"Alexa, open MyCast and search for

**Your Podcast Name**

"
Things you can do once the podcast starts playing:
Once the podcast is playing, you can tell Alexa the following commands:
"Alexa, Stop." – To stop playing the podcast.
"Alexa, Pause." – To pause playing the podcast.
"Alexa, Resume." – To resume playing the podcast.
Make a special effort to let your listeners know about this capability, both on your show and via your blog and social media channels. Remember, the easier it is for your audience to find your show, the more likely they'll listen again and again.