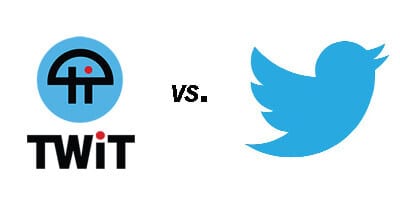 This Week in Tech (TWiT) is suing Twitter for two reasons; and they might actually have a viable case. CES has officially concluded and Todd is back on this episode of Your Podcast to give his recap of 2018. Facebook has some changes coming and listen in to see how they might affect you and your show. Lastly, debating if podcasts will save radio.
Thanks for listening to the show and please subscribe at PowerPressPodcast.com.
We love our PowerPress users, please leave us a review.
News:
TWiT is going after Twitter for breach of contract and copyright infringement. TWiT sues Twitter
Todd is a frequent flyer at CES and 2018 was no different.
Topics:
Support:
Passwords — The biggest problem tech support sees is that people do not write down passwords or remember them. Set yourself up with LastPass or another password management system. It will make your life easier (not just for podcasting).
Program Keywords / Web Friendly Names / Blubrry Directory URLs — Don't overthink them. They are not THAT important.
NOTE: They can't be changed after the fact if you are hosting or using stats at blubrry.com.
To ask questions or to comment on the show, contact Todd and Mike here: yourpodcast@blubrry.com