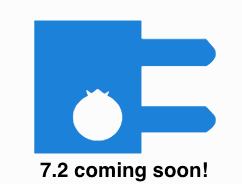 Podcast Movement, the go-to conference for podcasters, recently occurred in Anaheim and Mike Dell was lucky enough to attend. Listen for a quick review of PM17, with mentions of Podcast Movement 2018 in Philadelphia. PowerPress 7.2 is coming soon with new features coming from the Blubrry team as well. If you're interested in learning more about PowerPress, pay attention to the discussion on Blubrry PowerPress webinars. Angelo Mandato, CIO and lead developer at Blubrry/RawVoice guest hosts with Mike on this episode.
Thanks for listening to the show and please subscribe at PowerPressPodcast.com.
We love our PowerPress users, please leave us a review.
News:
Topics:
A little about PM17 –  Listen to the last PowerPress Podcast with MacKenzie and Shawn. PM18 will be in Philadelphia July 24-26th, 2018.
Blubrry player updated – Styling options and more.
PowerPress 7.2 beta – Coming in very soon.
Post To Social – Now built into PowerPress.
Player controls – Now built into PowerPress.
PowerPress 8 – Coming in the next few months with a new interface.
Support:
Multiple podcasts in PowerPress. You can use Category Podcasting or Podcast Channels to generate more than one RSS feed from PowerPress. The BEST way is to have a separate website for the second podcast if the topic is different. BUT, if you want, there are ways to do more than one podcast from one WordPress site with PowerPress.
Channels – Best if you would like to make 2 versions of the same episode, say video and audio. Best if done with a small number of podcasts/programs.
Categories – Best for more than 4 or 5 shows. Cannot be used with channels (including the default channel).
Advanced PowerPress Webinar, Thursday the 7th of September at 3PM Eastern time.
To ask questions or to comment on the show, contact Todd and Mike here: yourpodcast@blubrry.com