Android's lack of a dedicated podcast app formerly made it difficult for listeners to quickly and easily subscribe right from a podcast's website. Blubrry's One Click, which launched April 2015, changed all that, and podcasters have quickly been recognizing the power of harnessing Android users by making subscribing as easy as iTunes.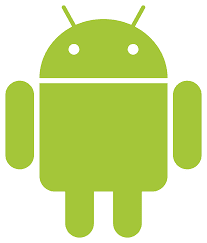 "We made One Click subscribe on Android protocol completely brand agnostic, and opened it up so that podcaster can easily implement it on their sites," explains Blubrry CEO Todd Cochrane. While adopted widely by podcasters, surprisingly One Click has not been adopted at all by other leading podcast platforms who's podcasters could most benefit from the implementation which would result in increased Android subscribers.
Just this week it was announced that LucidPod has become the 12th Android application to support One Click, so it's concerning no other podcast companies have made it an option to customers on their websites. We developed this and gifted it to the community at large leaving aside commercial interest. This represents a huge opportunity missed, says Cochrane. "Since Android doesn't have a dedicated app, One Click subscribe on Android is the perfect way for podcasters to grow their listener base, Android podcast app developers understand the value in implementing one-click which makes it as easy as iTunes for Android listeners to subscribe to podcasts – and inspire more loyalty in – their end users, and for podcasts to grow audiences overall."
Fortunately, podcasters can (and in rapidly-growing numbers, do) implement One Click on their own. PowerPress users only need to activate the "subscribe" widget in their dashboard, and users of other platforms can embed a simple piece of code into their podcast website. There are no embedded ads or anything else that can distract the listener, simply an easy-to-use way to make it easier for listeners to subscribe via their favorite Android application.
To find out more about One Click or to learn how to implement One Click on your site or platform, or to encourage your favorite Android application to implement the One Click Subscribe for Android protocol, visit the One Click website: http://subscribeonandroid.com