If you have Blubrry stats, you may have noticed we now list several new clients in your statistics dashboard. We're pleased to report as of April 19 over a dozen new apps have been added to our ever-growing list of podcast clients. We now track nearly 200 unique podcast applications, devices, and platforms.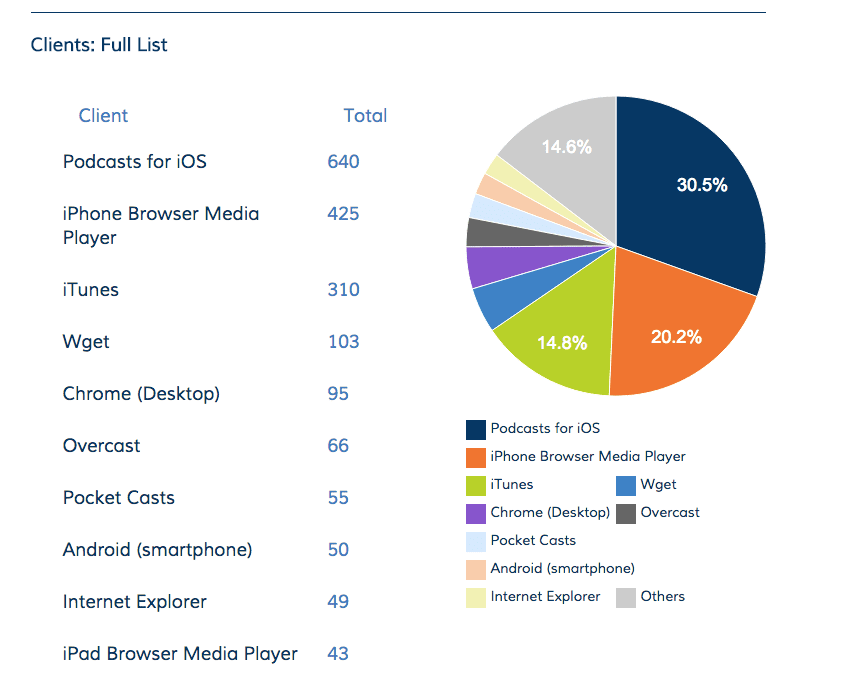 Here's a list of some of the apps we're now tracking individually in your stats menu:
To see how many downloads each individual app is delivering your podcast, click "clients" in the statistics section of the Blubrry dashboard.


Curious how to list your podcast with Google Play Music Podcasts? Check out our latest episode of the PowerPress Podcast!