Podcast: Play in new window | Download (373.7MB) | Embed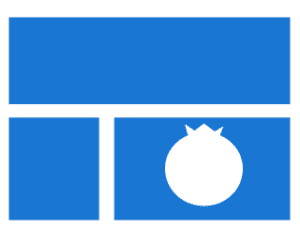 Blubrry is incredibly excited to offer podcasters in early August a free WordPress site for every Blubrry Podcast hosting user. Blubrry WordPress Website, WordPress website hosting for your podcast, will allow you to sign up for a podcast-hosting account, starting at $12 a month, and for free have everything you need to create and grow your show.
Each WordPress site is managed by Blubrry taking away the maintenance headaches, and includes Premium Podcast Statistics, meaning you can track your podcast with the most reliable and accurate statistics in the business. With Blubrry WordPress Website, Blubrry is providing a one-stop shop for all of the services you need for a podcast — no one else in podcasting has packaged a best of service package.
Blubrry WordPress Website will employ the best practices for podcasting and focuses on your freedom. Build your podcast with these services, and we'll stay out of your way: We want you to use PowerPress sites to build an amazing brand and show; the best part you are 100% in control of your brand and listener experience. You can upgrade and grow your site as your podcast grows — without worrying about moving to another site when you outgrow the one you have.
Setup includes answering a few quick questions; you'll have yourself a podcast optimized WordPress site in minutes. The basic level service even includes essential plugins pre-loaded. This is a full functional content management system to diversify your content by, Including pictures, blog posts, and videos. You want to build a huge audience, right? We are providing the tools to do so a well-rounded website from Blubrry WordPress Website accomplishes just that.
Blubrry WordPress Website, available in early August, is provided for free with every podcast-hosting account. If you're interested in all the features, read about them on our Blubrry WordPress Website WordPress Hosting Page.
Here only some of what you get with every hosting account.
PowerPress Site
– PowerPress – Post, Upload, Publish
– Quick setup guide
– Managed WordPress site
– Mobile Ready Template
– Podcast Optimized Template
– Essential plugins Pre-Loaded
– SEO optimization
Hosting
– World Class Media Hosting (CDN)
– 25% Storage Overage Allowance. (No Fault)
– Replace Media anytime (Long Tail Podcasting)
– ID3 Tagging
Stats
– Download and Play totals
– Trending
– Applications
– Traffic Sources
See our Press Release!