America's Jobs Team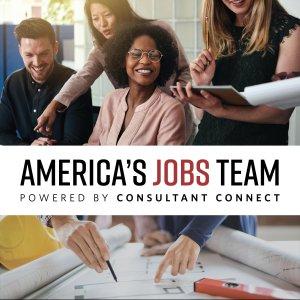 Latest Episodes

March 02, 2021
"I hope to be known as one who left everywhere he has been better than when he found it." —F. J. "Josh" Fenn Collaborative and yet competitive. Do you find yourself in that statement? Economic development is a delicate balance of both traits.

February 25, 2021
"My team knows that they can come and talk to me without judgment; it allows us to think of creative solutions to real challenges." —Sean Maguire Have you had problems pushing timelines forward over the last year? You're not alone. Today,

February 23, 2021
"I live in a city that has amazing scenic beauty, but I truly believe that quality of life for people begins with a job." —Tammy Fields Who else struggles with telling their story and emphasizing the hard work that goes into economic development?

February 16, 2021
"I see companies shifting their focus and working with economic development in new and unique ways; great companies continue to use adversity to find the path to new opportunity. " —RJ Ball Today's interview is full of energy!

February 11, 2021
"Economic development is not for the meek of heart." —Thomas Kucharski If one person is not faint-of-heart, it's Tom Kucharski. As the fearless leader of Invest Buffalo Niagara, which has grown to a regional power house under his leadership,

February 09, 2021
"You want to be in something where you feel passionate and like you're making a difference." —Kurt Foreman How many times have you wished that you knew what site consultants were thinking and whether you should be hyper-project focused or long term foc...

February 04, 2021
"Being explicit and intentional about telling people who you are, it helps to add comfort for people who aren't built like you." —Clyde Higgs Economic development is evolving into an industry with subspecialties.

February 02, 2021
"Work humble. I never ask others to do a task I wouldn't do myself." —Carolyn Rowley To say that Carolyn Rowley was born into the economic development world is by no means an overstatement. Her father was an early pioneer in the industry,

January 26, 2021
"We continue to try to create opportunities for everyone on the team to share, but we make it very clear: if you need time for yourself or speak to senior leadership, it's a given, don't even think twice about it.

January 19, 2021
What is the role that politics and media play in business attraction and how can these impact a community's chances to land new projects? It's a question we've been hearing increasingly more often in our industry. Last week,