America's Jobs Team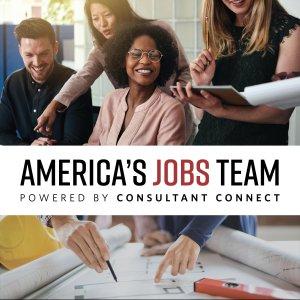 Episode 199: Listening to the Market
June 29, 2022
Development is about transforming the lives of people, not just transforming economies. – Joseph E. Stiglitz
What would you say your purpose is within economic development? For Desa Burton, changing the lives of those within her community through job opportunities has been the focus of her organization. Zip Code Wilmington focuses on providing quality software development training to adults looking to pursue careers within technology. Thanks largely to their "software bootcamp," they were recently named a Top 5 software bootcamp program in the country.
Desa, Executive Director of Zip Code Wilmington, a graduate of the Naval Academy, as well as Penn Law School, explains that she fell in love with the overall mission of the organization after pursuing careers in other fields. The change and impact they were having in individuals' lives was something that attracted her to this profession. The overall support from the region, as well as Delaware's Governor have helped their program maintain success, especially through the COVID-19 pandemic. "As a result, that makes the Delaware region a great place to live, work, and raise a family," she explains.
We first met Desa at ECONOMIX New Orleans in 2017. If you weren't there with us, you're in for a treat! Today's episode of America's Jobs Team gives a glimpse into Desa's passion for Zip Code Wilmington, and why she is so enthusiastic about assisting her community. You can find today's episode on our website, via Apple Podcasts, Spotify, Amazon Music, or wherever you get your podcasts.
America's Jobs Team is sponsored by Research on Investment / Gazelle.ai
---
Download Episode