America's Jobs Team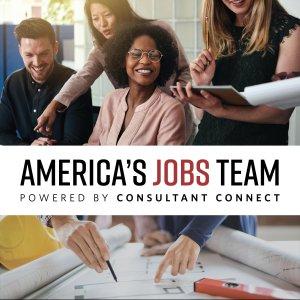 Episode 202: Go North of The Border
July 28, 2022
"When you speak to companies about attracting and retaining talent, we often say that you can find a diverse workforce, and you can scale in the Toronto region. You can find your talent here and as hopefully the company continues to grow and be successful, you can find people here to do that." -Michael Keoshkerian
What features and amenities does your community or region offer that makes it unique? For native Canadian and Toronto resident, Michael Keoshkerian, Canada has provided him with the necessary resources to implement growth strategies for his region. Today, Michael joins America's Jobs Team to share upon some of the work he's been a part of in Toronto.
Michael, currently serving as a Senior Advisor at Toronto Global, describes his role as the most challenging position in his career, but also the most rewarding. After previous professional experience in civil service within the Ontario government, Michael, like many others, explains that he somewhat stumbled upon this complex industry.
Living and working in a dynamic area like Toronto, Canada has paved the way for a major and diverse workforce. Programs such as the Global Talent Stream allows for companies to get referred and attract highly talented workers from abroad. Along with a diverse workforce, Toronto offers many opportunities in technology, auto manufacturing, and life sciences. Programs and opportunities such as these are why Michael describes Canada as a magnet for immigration, and why economic growth in his region has grown substantially.
With a metro population of nearly seven million people, Toronto has plenty of opportunities in diverse, rapidly growing industries. Tune in to today's America's Jobs Team to hear more from Michael Keoshkerian about why he's proud to call Canada home. You can find today's episode on our website, via Apple Podcasts, Spotify, Amazon Music, or wherever you get your podcasts.
---
Download Episode