America's Jobs Team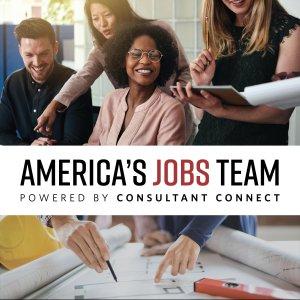 Episode 195: Long-Term Connections Within Economic Development
May 19, 2022
"Economic development is a great profession. It's one where you do make lifetime friends" –  Jim Staton
Have you ever built a long-lasting friendship through a working relationship? Carla Sones welcomes in good friends Chris Schastok and Jim Staton to share their experiences and how they met through economic development.
Chris Schastok, Executive Vice President at CBRE in the greater Chicago area, describes the industry as a relationship business. Working with people day-in and day-out you trust and have a great deal of respect for is critical for success in this role. His good friend Jim Stanton, Economic Development Lead at The AES Corporation, recognized as a 2022 Top 50 Economic Developer, reflects on their friendship and shares his outlook on the future of economic development.
Networking and building relationships are key within this industry. Today's podcast episode sheds light on all the possibilities of building long-term connections. You can find today's episode on our website, via Apple Podcasts, Spotify, Amazon Music, or wherever you get your podcasts.
America's Jobs Team is sponsored by Research on Investment / Gazelle.ai
---
Download Episode