America's Jobs Team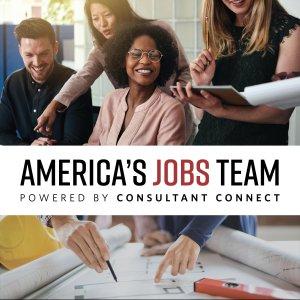 Episode 197: Taking a Leap of Faith
June 02, 2022
"Economic development is all about connecting, networking, and relationships."  -Christina Frank
Have you ever considered taking a leap of faith in your career? For Christina Frank, economic development wasn't quite in her sights as she began her career in social work after college. Despite her untraditional path towards economic development, this "leap of faith" has paid off for her in a major way.
Christina, recognized as a 2022 Top 50 Economic Developer, takes the hot seat on America's Jobs Team to outline her career path and shares how she ultimately landed in this industry. Currently serving as Vice President, and lead of External Affairs at Cornerstone Alliance, she assists in small business development for local entrepreneurs. She explains that "small business is really the backbone of our communities." The resources that they provide to up-start companies have led to sustainability and job growth for those she serves.
Christina's work within economic development shows just how truly endless the possibilities are. Coming from a social work background, she applies her knowledge and skills to better assist those within her region. You can find today's episode on our website, via Apple Podcasts, Spotify, Amazon Music, or wherever you get your podcasts.
America's Jobs Team is sponsored by Research on Investment / Gazelle.ai
---
Download Episode