America's Jobs Team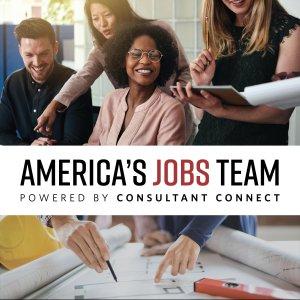 Episode 198: The Power of Team in Economic Development
June 09, 2022
"Coming together is a beginning, staying together is progress, and working together is success." – Henry Ford
What would you say your economic development superpower is? Jason Giulietti describes his as the power of team, and he takes pride in playing a leadership role on his. Currently serving as President at Greater San Marcos Partnership, Jason takes the hot seat and puts a major emphasis on team and culture not just at his organization, but as well as his community.
The Greater San Marcos Partnership is located in and serves Central Texas. Jason describes the region as one of the best locations in the country, if not the world for economic development. Nestled between Austin and San Antonio, San Marcos has recently seen exponential growth within their community due to the assets the region has to offer. "We're doing controlled growth, we're managing the growth, and we're ultimately seeing success as we continue to grow our region," he explains.
Today's episode of America's Jobs Team highlights the power of a team within economic development. Hear more from Jason as he expresses his passion for Central Texas and trends he's seeing within his region. You can find today's episode on our website, via Apple Podcasts, Spotify, Amazon Music, or wherever you get your podcasts.
America's Jobs Team is sponsored by Research on Investment / Gazelle.ai
---
Download Episode