America's Jobs Team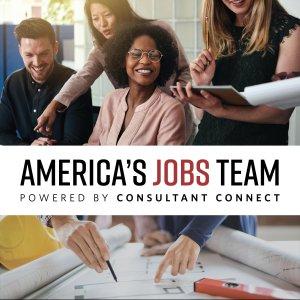 Episode 194: Know Your Why and Create Trust Within Your Team
April 28, 2022
"Trust is something that is built. Everybody has to come to the table being willing to bring their best to an event but also be prepared to flex in and out of roles." – Carla Sones
When you bring site consultants or others into your community, what is your why? Why are you doing this event? Knowing your why is one of the most critical aspects of executing an event. But it is even more important to have a team that will help keep you accountable to your why.
Welcome back to part two of Carla's conversation about all things event experiences, execution, and logistics with Cynthia McMullin. She talks about how she researches and finds venues for each event, the importance of staying true to the event's theme, the trust and energy of your team to know that things will just get done, why you need to celebrate the strengths of the team, and beyond.
Do you know your why? Our why is to bring site consultants and economic developers together through various events and services and in partnership with One Columbus, we're taking our annual conference ECONOMIX to Columbus, OH this December. If you are interested in attending ECONOMIX this coming December 6, 7 and 8, reach out to Nick Riashi at nick@consultantconnect.org or register via Eventbrite. You can find today's episode on our website, via Apple Podcasts, Spotify, Amazon Music, or wherever you get your podcasts.
America's Jobs Team is sponsored by Research on Investment / Gazelle.ai
---
Download Episode