Podcast: Play in new window | Download (Duration: 20:54 — 28.7MB) | Embed
Should Podcasters Be Using YouTube For Their Podcast?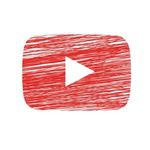 YouTube is a dynamic platform that extends beyond video content, making it an option for podcasting. Leveraging YouTube for podcasting provides creators with a broader audience reach, as the platform boasts billions of users worldwide. By converting audio content into engaging visual formats, podcasters can tap into the platform's powerful search and discovery features, enhancing discoverability. It also has monetization options, such as ads and memberships, provide podcasters with opportunities to generate revenue.
Based on a recent announcement, we discuss the reasons why podcasters should and should not be using YouTube for their podcast.
Today's Hosts: Todd Cochrane and Mike Dell
YouTube announced in October that they are going to start letting podcasters add their RSS feeds to a YouTube playlist. Along with that, they are turning off a perfectly good podcast app, Google Podcasts.
Content ownership
Ads
Censorship
Re-hosting (caching)
Releasing episodes
Ad-free (no non-host read ads)
Make static video from audio (fake video)
Google no longer says "don't be evil"
Potential upside
Regardless of the usefulness of YouTube's devoted podcasting features, with its user-friendly interface and vast audience base, YouTube proves to be a versatile and accessible platform for podcasters looking to share their content with a global audience.
---
The best place for support with any Blubrry product or service is our ticket system. Tickets give the whole team access vs. direct emails or calls.
Fill out our listener survey at surveys.blubrry.com/podcastinsider.
Hosting customers can schedule a one-on-one call with Todd or a tech checkup with Mike.

todd@blubrry.com and mike@blubrry.com