Podcast: Play in new window | Download (Duration: 22:19 — 30.7MB) | Embed
Podcast Episode Artwork Part II: Including iOS 17 Artwork Updates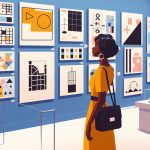 Podcast artwork is a requirement for each and every show to be universally accepted in podcast apps and directories; it's also a direct advertisement for what listeners can expect from the show. As of late episode specific podcast artwork has been increasingly popular. So much that Apple has now integrated into their directory. Tune in and check the show notes for details about all of our topics today as well as examples we found in the Apple Podcast app.
Today's Hosts: MacKenzie Bennett and Aaron Hope
A Brief Recap of Part 1 that was released in May 2023
Dos
Meet minimum requirements
Let it breathe
Derive inspiration
Don'ts
Avoid DIY artwork
Understand your audience
Maintain legibility
Stay clear of explicit content and copyright issues
Podcast Episode Artwork and Podcast Show Artwork
… serve different purposes and are used in specific contexts within the podcasting world. Here are the key differences and when and why podcasters might use one or the other:
1. Podcast Show Artwork
Purpose: Show artwork, also known as podcast cover art, is the primary image associated with your entire podcast series. It represents the podcast as a whole and is what potential listeners see when browsing podcast directories.
Usage: It is used as the primary branding and promotional image for your podcast. It appears on platforms like Apple Podcasts, Spotify, and others, along with the podcast's name and description.
When to Use It: Podcast show artwork is used consistently for the entire podcast's duration and serves as the visual identity for your podcast series.
2. Podcast Episode Artwork
Purpose: Episode artwork, on the other hand, is specific to individual podcast episodes. It provides a visual representation of a particular episode's content.
Usage: Episode artwork is typically displayed when a listener is actively engaging with a specific episode. This can include the Now Playing screen, queue, and links shared on social media.
When to Use It: Podcasters use episode artwork when they want to create a unique visual representation for specific episodes, highlighting something specific or relevant to the content of that episode.
When Podcasters Might Use Each
Show Artwork:
Consistency: Podcasters use show artwork to maintain a consistent and recognizable visual identity throughout their podcast. This helps with branding and making the podcast easily recognizable in directories.
General Promotion: Show artwork is ideal for general promotion and branding efforts. It's what potential subscribers see when they first encounter your podcast.
Establishing Brand: Show artwork is essential for establishing and building the podcast's brand identity. It sets the tone and expectations for what listeners can anticipate from the entire series.
Episode Artwork:
Highlighting Specific Content: Podcasters use episode artwork to emphasize or highlight specific topics, guests, or themes covered in a particular episode. This can help attract more attention and make the episode stand out.
Variety and Creativity: Episode artwork allows for more creative and diverse visual representations. It gives podcasters the flexibility to experiment with different visuals for each episode.
Enhanced Visual Context: For episodes with unique content, artwork can provide visual context to help listeners quickly grasp the subject matter.
Show artwork is about consistency and branding for the entire podcast series, while episode artwork is a tool for creativity and the opportunity to provide context for specific episodes.
Podcasters often use both to create a balance between brand recognition and highlighting unique content.
iOS 17 Artwork Updates
This September they started supporting episode artwork.
Episode artwork can include original illustrations, graphics, or photographs to provide more context about each episode.
This artwork is displayed in various locations, including the Now Playing screen, Queue, Lock Screen, Control Center, Up Next in Listen Now, show and episode pages, and link previews in other apps.
Creators should consider these locations when designing episode artwork.
Creators will upload episode artwork via RSS using their hosting provider.
Episode artwork is encouraged, especially for creators looking to be featured on Apple Podcasts.
When episode artwork is not provided, the show artwork will be displayed by default.
Apple Podcasts will default to show artwork when multiple shows are presented together.
Creators can also enhance the listening experience by adding chapter-specific artwork, which is displayed in real-time as listeners progress through an episode.
What's New With Apple Podcasts
Apple Podcast Artwork Requirements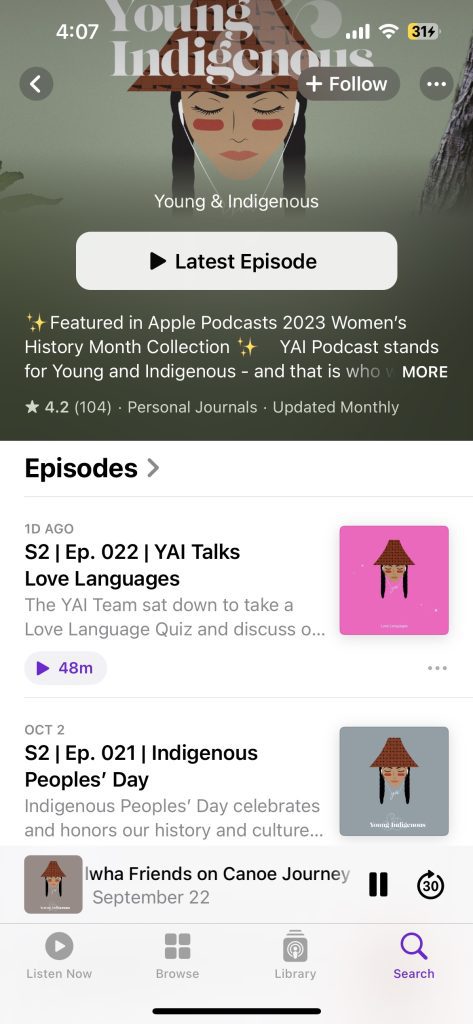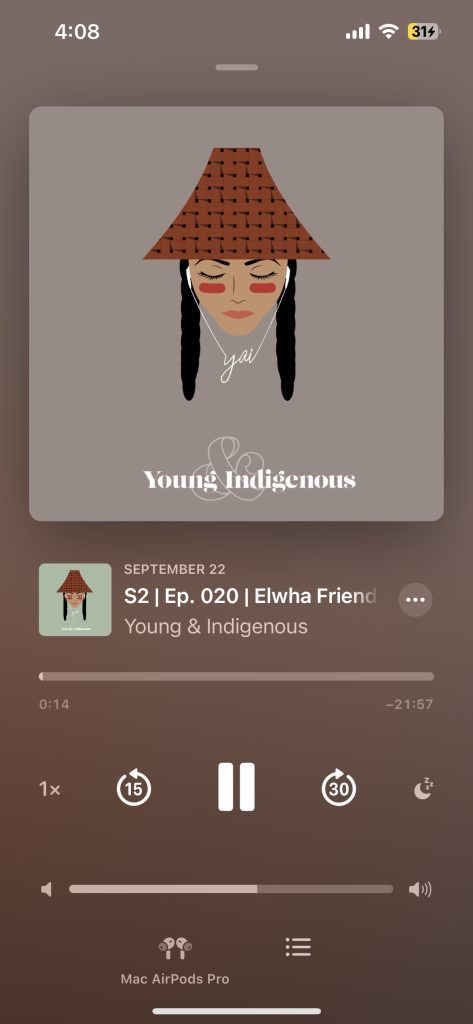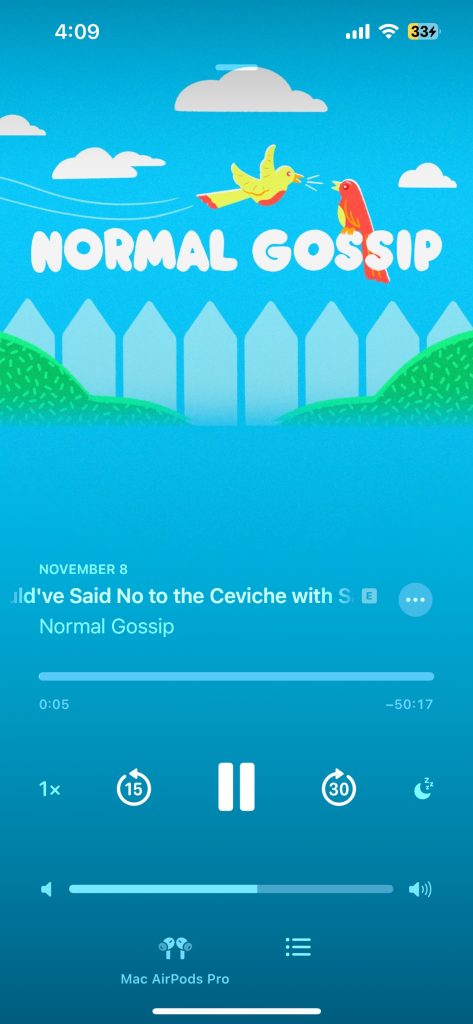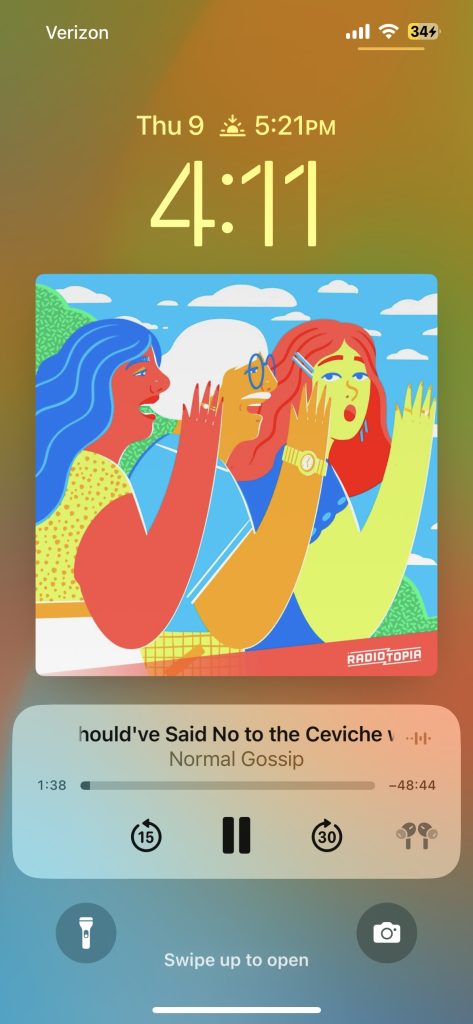 Tools and Resources for Artwork
1. Canva:
Canva is a user-friendly graphic design platform with a podcast cover art template. It provides pre-designed templates and a drag-and-drop interface, making it easy for non-designers to create professional-looking artwork.
2. Adobe Spark:
Adobe Spark offers design templates, including ones specifically for podcast cover art. It's a web-based design tool that doesn't require any design expertise.
3. Snappa:
Snappa is an online graphic design tool that offers podcast cover art templates. It's easy to use and provides various design elements to customize your artwork.
4. Crello:
Crello is another online graphic design tool with templates for podcast artwork. It's user-friendly and offers a variety of design assets to choose from.
5. Fiverr:
If you prefer to hire a professional graphic designer, Fiverr is a platform where you can find freelance designers with experience in creating podcast cover art. You can browse portfolios and select a designer whose style aligns with your vision.
6. Upwork:
Upwork is another freelancing platform where you can find graphic designers who can create custom podcast artwork based on your requirements.
7. Podcast Cover Art Template Generators:
Several online tools specifically generate podcast cover art based on your show's details, such as Podchaser's Podcast Cover Art Generator. These are quick solutions if you want a basic design.
8. Unsplash and Shutterstock:
These stock photo websites offer a wide selection of high-quality images that you can use in your podcast artwork. Make sure to check licensing and attribution requirements.
9. Pexels and Pixabay:
These are free stock photo websites that provide images you can use in your artwork without worrying about copyright issues.
10. YouTube Thumbnail Templates:
Some podcasters repurpose YouTube thumbnail templates for their podcast artwork because they share a similar square format. Canva and other design tools offer YouTube thumbnail templates.
11. Artificial Intelligence (AI):
ChatGPT 4 has image creation tools now. Works well for episode artwork, but be sure to review your image carefully as they are definitely not perfect, especially words.
---
The best place for support with any Blubrry product or service is our ticket system. Tickets give the whole team access vs. direct emails or calls.
Fill out our listener survey at surveys.blubrry.com/podcastinsider.
Hosting customers can schedule a one-on-one call with Todd or a tech checkup with Mike.

todd@blubrry.com and mike@blubrry.com